Want to give your admin members more – or less – control over what they can do in YourTradebase?
Then we've got a great little update to share with you today. Introducing… Admin permissions: the power to grant permissions to each admin on your team.
What permissions can we grant?
For starters, you get to choose whether your admins can export data, add other team members, create and view quotes and invoices. If we hear enough requests for other permissions then we'll add those too, so let us know if you'd like to see something else to this list.
You're able to choose extra permissions – or take permissions away – for admins when you add a new admin or edit an existing admin from Settings > Manage team. Just check the permissions you want to grant, and un-check those you want to take away.
Here's how that looks: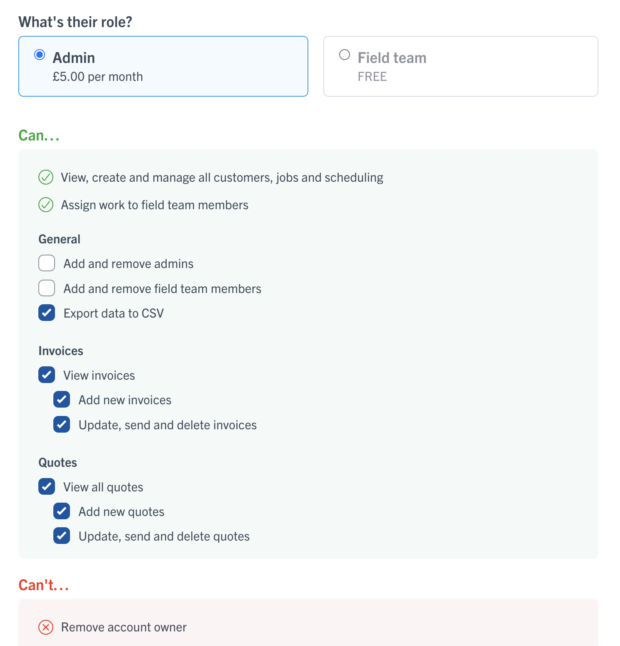 Permissions for your admin team are ready for you to set right now. Visit Settings > Manage team to get started.
👍