Our latest update allows you to quickly duplicate entire work items on your paperwork with the click of a button.
We've added a quick and easy way to duplicate work items on your paperwork… introducing the duplicate button!
Hit the new duplicate button and we'll copy the entire item – title, description, materials, labour, price and tax rate – to a new item ready for you to modify.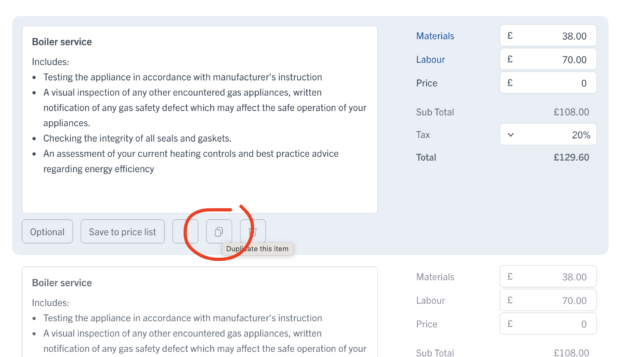 Happy duplicating!