When you're busy on site, it's not always easy to keep tabs on what your customers owe. So, today's update brings you a bang-up-to-date look at each job's balance – handy for giving late payers a nudge, and keeping your cashflow healthy
Whether you're juggling loads of jobs or chipping away at a long-running project, it's good to know where you stand money-wise. That's the idea behind our new job balance statements, designed to show you – and your customer – where you stand, at a glance.
They're a great way to avoid confusion, keep customers in the loop and make sure nobody forgets to pay their bills.
Even better, they'll show what a super-organised pro you are.
How do they work?
Whenever you win a job, or get a quote accepted, we'll automatically set up a job balance statement, showing the budget for the job.
Then, whenever you send an invoice, get a payment or give a credit note, we'll automatically update what you're owed, so you can see what's still due (or overdue) and when it should be paid.
And if a job changes scope once it's started? No problem. When you send an updated quote, we'll automatically add any extra costs to your running total too.
Where can I find them?
You can take a look at your balance statement for any job, any time. Just go to Any job > Invoices > View balance statement.
They're quick and easy to view, download and print – and if you need to give a customer a nudge, you can email them a copy in a few quick clicks.
What do they look like?
Here's a quick example…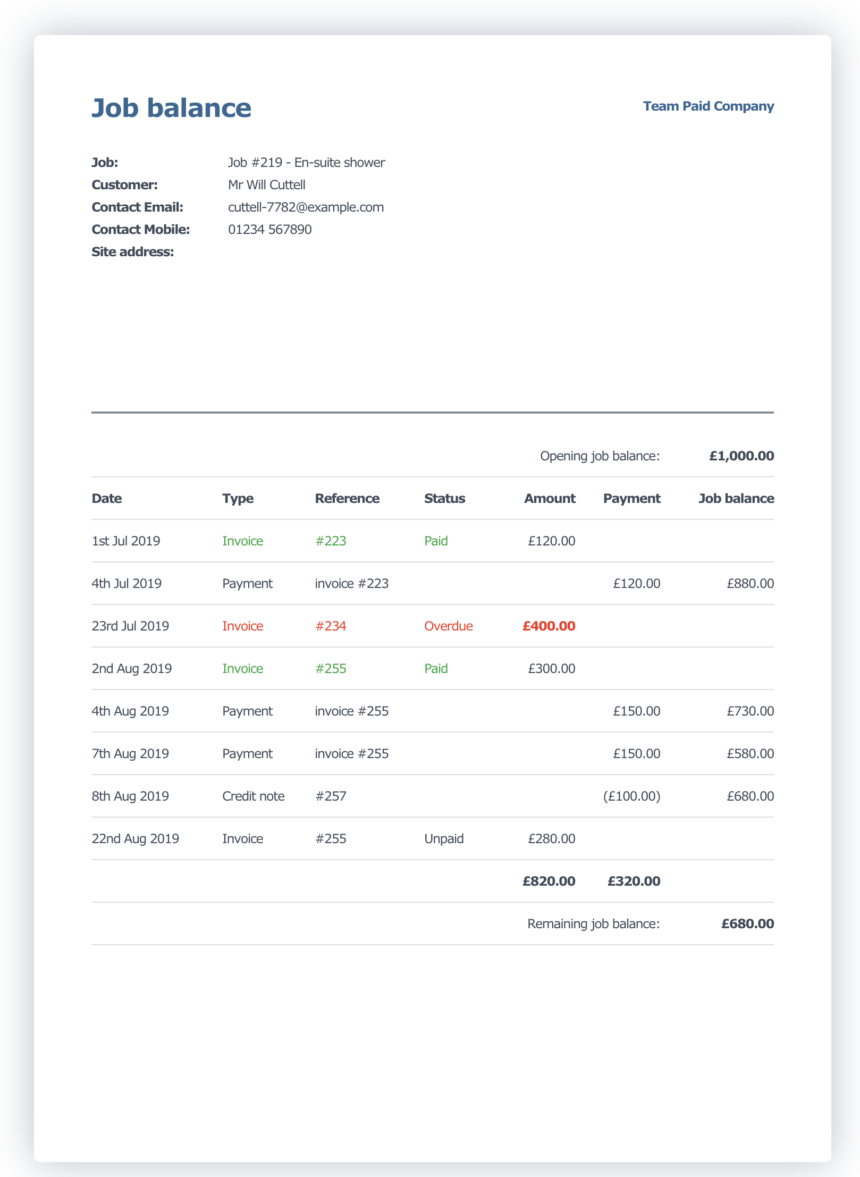 Sound good? If you've already got jobs on the go in YourTradebase, you'll find real-life job balance statements for everything you're doing right now, just by going to Job > Invoices > View balance statement. Jump in and take a look.
Happy balance checking!