You've probably got more urgent things to do than faff about with logos and layouts, right? We thought so. Which is why we've done it all for you. And today we're launching four super-smart new looks you can add to all your paperwork in a couple of quick clicks.
We call them themes, and each one lays out your paperwork in a slightly different – but equally smart! – way. Just pick the one that feels right for your business. You can even choose your own colours, so you can tie them in with your logo, your van or your team's work gear.
Here's what they look like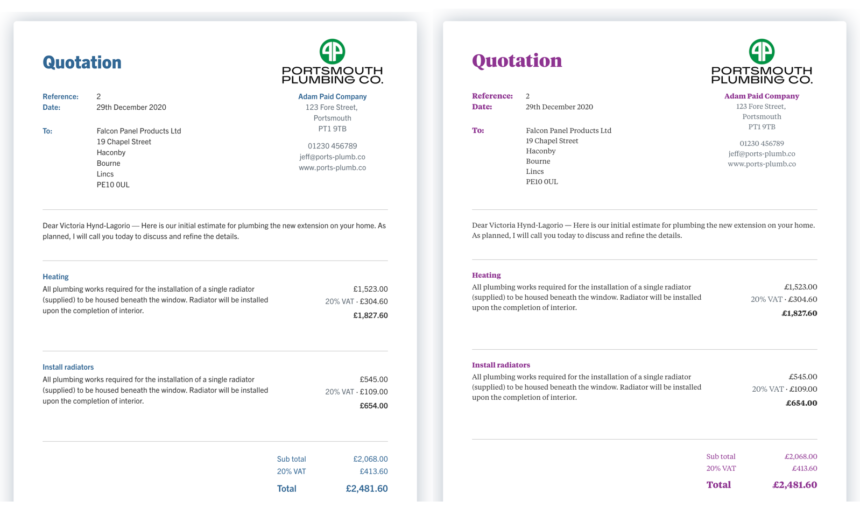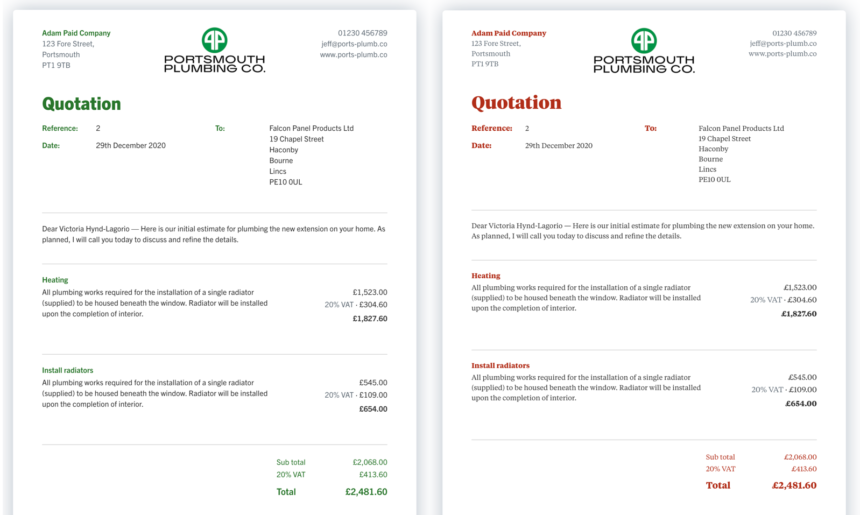 Here's how they work
Open any quote, estimate, invoice, receipt or job sheet
Choose 'Customise' then 'Design'
Pick the theme you want✌️Boom. Your paperwork gets a brand new look!

And that's it. Once you've chosen your theme, it'll automatically appear on all of your paperwork. Even better, we'll remember what you picked, and apply it to everything new you do.
So, whether you're emailing paperwork to customers, asking them to view it online or printing off a paper copy, it'll look super professional, every time.
Job done.