You asked, we listened! Bulk paperwork control has landed at YourTradebase 🚀
Your latest YourTradebase update gives you the power to update your quotes and invoices in bulk. From today, you can now:
Mark multiple invoices as sent
Mark multiple invoices as paid
Mark multiple invoices and cancelled
Mark multiple quotes as sent
Mark multiple quotes as declined
We have more bulk controls coming for you soon (PDF downloads, accepting quotes, and deleting paperwork), but let's take a look at how these updates work today.
Let's look at invoices first…
Updating multiple invoices is now super easy.
Just head over to you invoices page and in your search bar hit select on the right hand side:

You'll see the bar change to our bulk select menu.
On the left there is a counter so that you can quickly see how many invoices you have marked to change, followed by a 'select all' button in blue.
On the right you'll see the bulk action drop down menu and the cancel button to return to the main invoice search screen:

Now get selecting!
From the list select the invoices you wish to bulk change, select what you would like to do with the invoices from the drop down menu… and 🎉 Ta-da… those updates will be done!
Looking to update something in particular? Use the search bar to find the information you require before pressing select.
As for quotes……
The application for bulk editing within quotes is very similar to that of invoices.
Search > select > bulk action
It's as easy as that!
Bulk update in action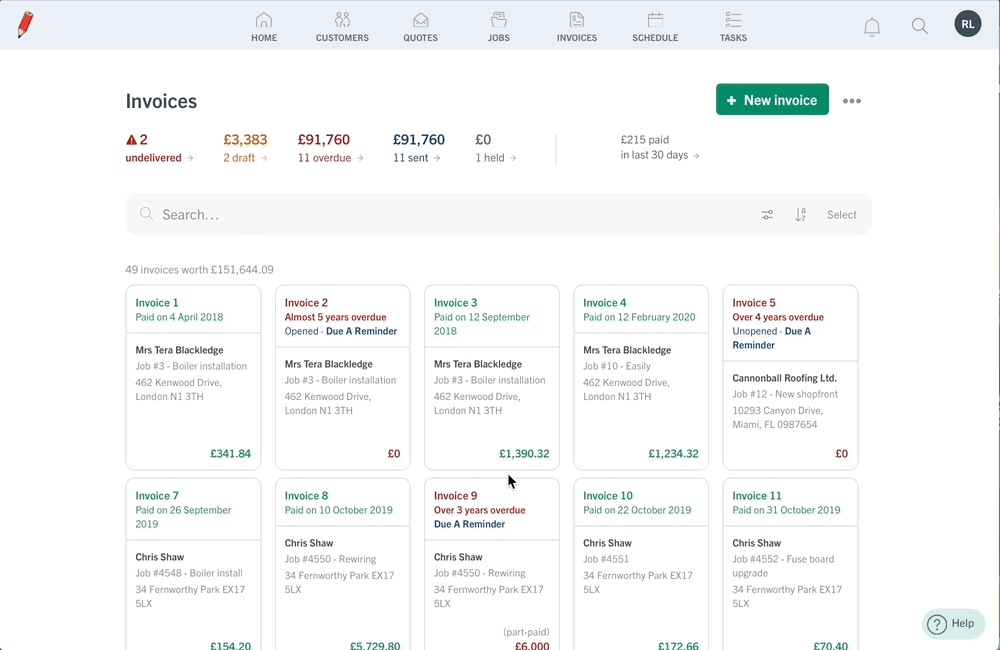 Got questions or feedback for us? We'd love to hear from you.