The latest update to YourTradebase allows you to merge records for customers and jobs.
If you've got multiple records for the same customer, or if you've created paperwork for multiple jobs that should be the same, our latest update has your back: you can now merge customer or job records into one.
Just visit a customer or a job, select Actions > Merge into…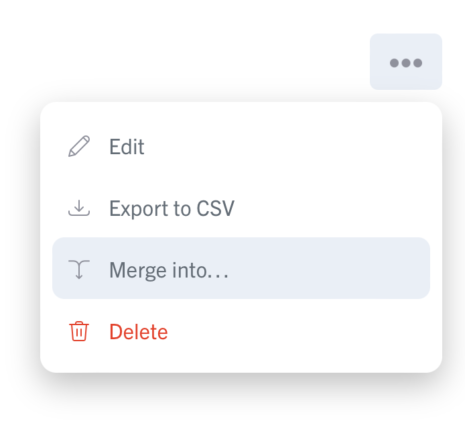 Then choose which record you'd like to merge this with, and select Merge customer/job.
Those records will then be merged together – along with all associated paperwork, notes, files, messages and events. No more duplicated records!
Happy merging!
Merging customers…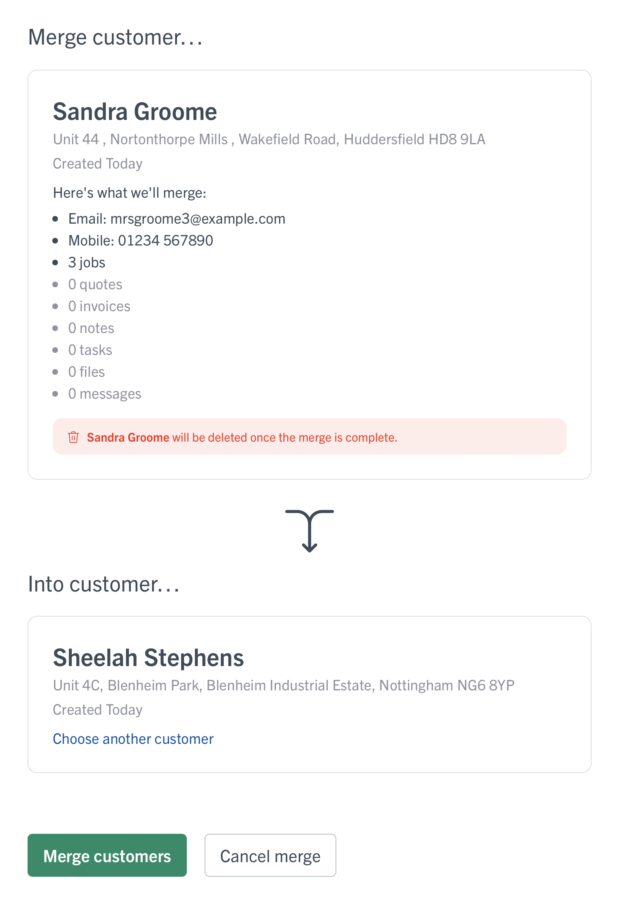 Merging jobs…