If you need to supply multiple quantities of the same item, or want to cost work based on a quantity, then our latest update makes things a whole lot easier…
Introducing work item quantities.
Cost up your work item with materials, labour and pricing, then add quantities to show how many of those items are required. YourTradebase will take care of all the calculations for you.
It's an easy way to cost multiple work of the same item, or to cost work based on a unit like per square meter.
Just select + Qty and the item's price will be multiplied by your chosen quantity.
You can increment – or decrement – the quantity needed using the + Qty or – Qty buttons, or simply enter your required quantity.
Here's how that looks: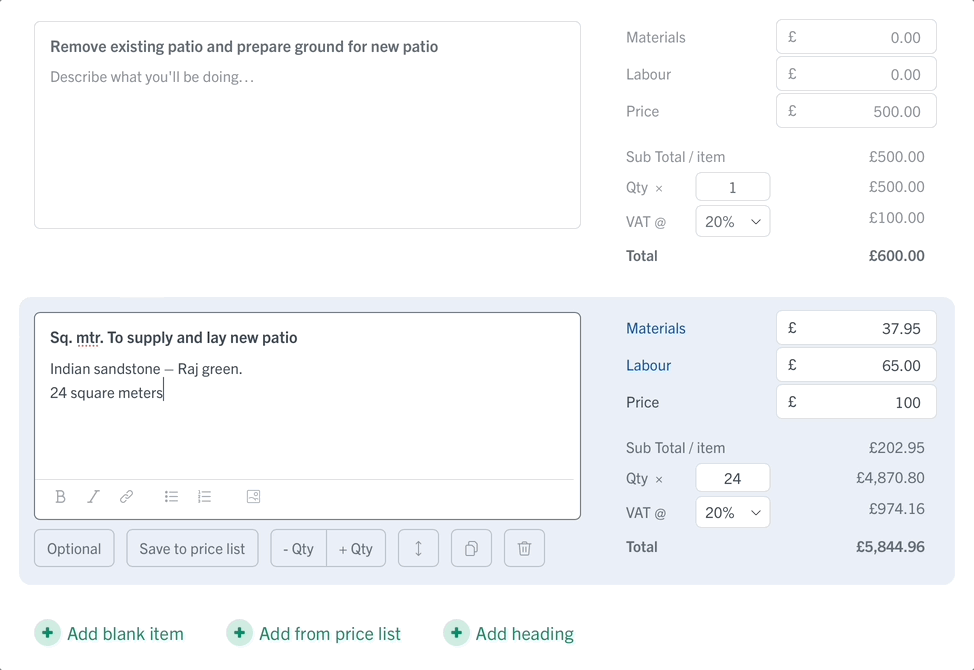 Cost per item
Materials and labour are updated for you, too. Cost materials and labour per item and we'll automatically calculate the work item totals, based on the work item quantity.