Do you know what percentage of quotes are being accepted?
Or: How much you've been paid over a period of time?
Or perhaps: How long quotes are taking to be accepted, or before invoices are paid?
How about: How much of your quotes are for material costs?
…all important questions if you're keen to track how your business is performing, or what you could be improving. Well, from today, you can answer all those questions (and more) in a quick click.
Introducing quote and invoice reports
Simple, easy-to-understand reports showing your headline performance for the past 12 months, and a break down for your chosen period of time.
Just enough data to improve your business without overwhelming.
Visit your Quotes or Invoices section, click on the new chart and see for yourself.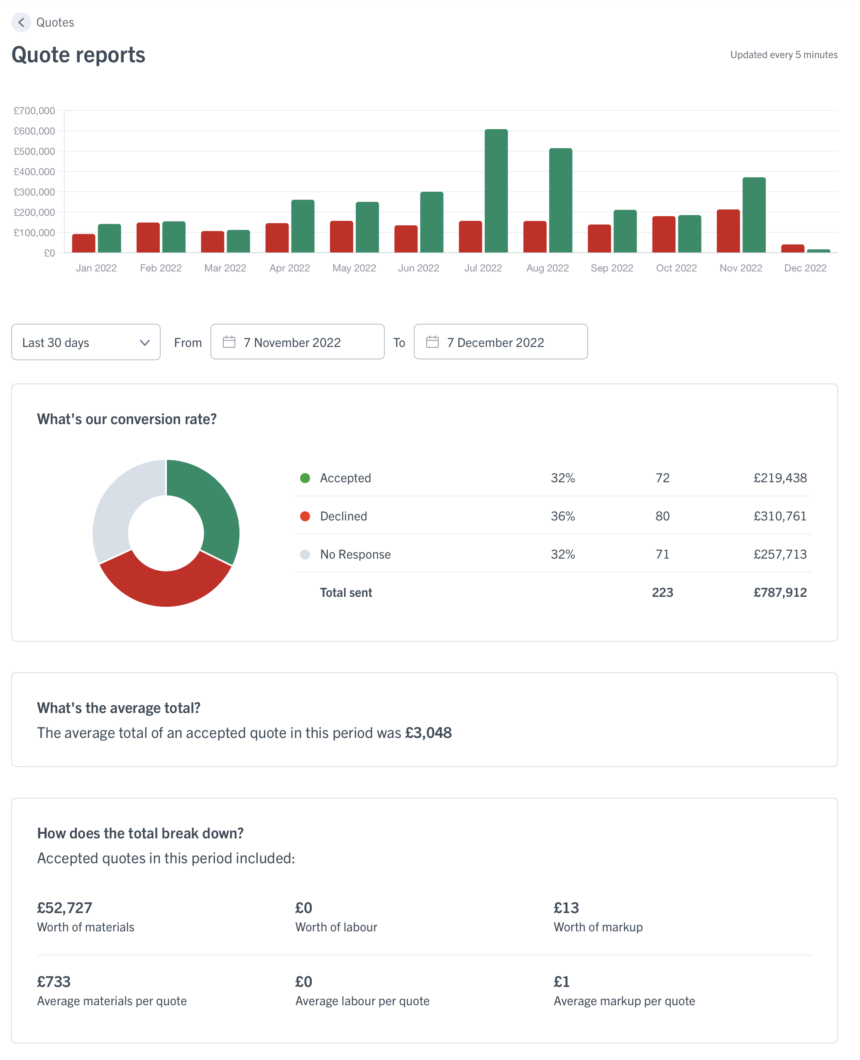 ---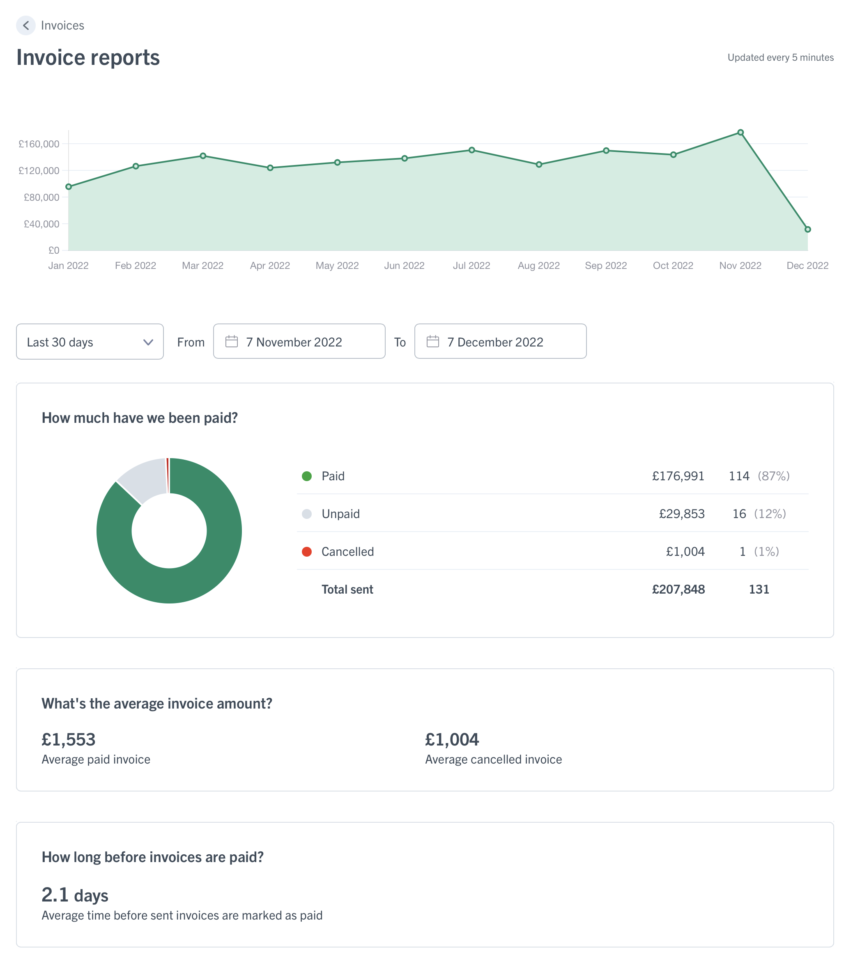 Happy reporting!