Our latest update's a biggie. Because from today, you can tell your customers you take card payments. Yep, you.
No more fiddly transfers or flimsy cheques. Just email your invoice, add a shiny new 'Pay online' button and get paid super fast, super securely.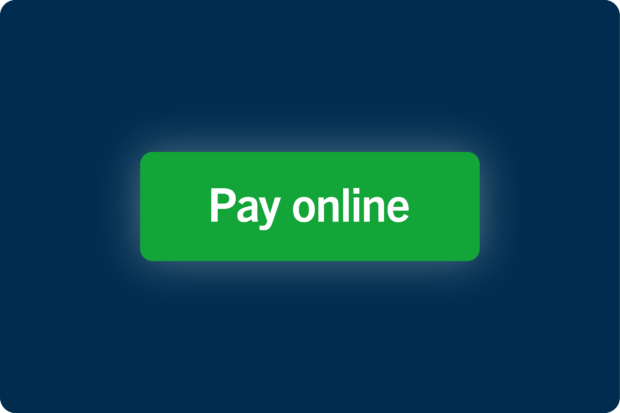 Nobody likes waiting to get paid. You do the job, you send the invoice… and then what? Your customer makes a bank transfer, when they eventually get round to it? Or worse, they finally post you a cheque, then it sits in your kitchen for a week before you get time to go to the bank? It's not the slickest system.
So have we fixed it? You bet…
Get your money faster
From now on, whenever you write an invoice, you'll be able to add a 'Pay online' button, so your customers can choose to pay their bills instantly online, using their credit or debit card.
When they do, we'll send you (and them) a notification to say the payment's been successful, and we'll change your invoice status to 'Paid'. Job done.
Say hello to Stripe
We're tradespeople, not banking people, so to bring you a top-notch payment system, we've brought in some expert help. We're working with the team at Stripe – a really secure, no-nonsense online payment platform used by millions of businesses, all over the world.
These guys know their stuff. They've built a simple, streamlined system that meets the toughest safety standards in the payments industry, keeping your hard-earned cash safe as houses. It's easy to use and it gets you paid fast.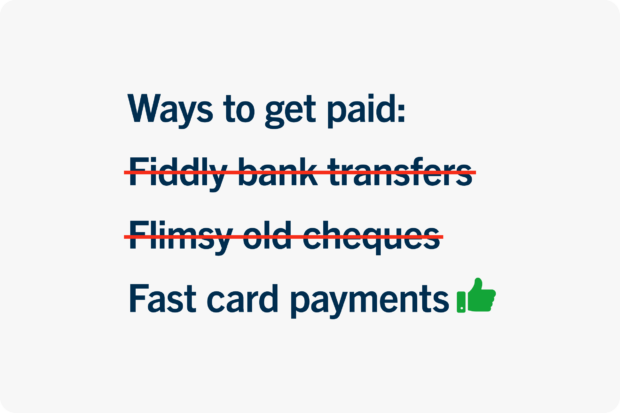 How do I get started?
It's totally free to set up a Stripe account and link it to YourTradebase. Stripe doesn't charge subscription fees, and all you need to get started are your bank account number and sort code. We've even put together a quick step-by-step guide to walk you through it.
So how does it work? Well, your customer can make a card payment as soon as they open their invoice.
And they can do it anywhere, on any device, even their phone. Our reckoning is, the easier we make it to pay, the faster customers will do it.
Once they've paid, you'll get a notification to say the money is pending in your Stripe account. It'll take 7 days to drop into your bank account, then you're good to go.
What will my customers see?
Does it cost me anything?
Stripe takes a small fee from every transaction to pay for their pretty nifty system. So, if your customer pays with a card from the UK or EU, Stripe takes 1.9% plus a 20p fee.
To give you an example, if your invoice comes to £300, they'll take £5.70 + 20p. For the time and hassle it'll save you, we think that's a pretty good deal.
If your customer uses a non-EU card, Stripe will take 3.4% + 20p.
At the moment, we're just launching online payments for our UK tradespeople, but if you're in the US or Australia, we haven't forgotten you – we're working on it!
What if I don't want to take card payments?
No problem. At the top of every invoice, there's a toggle that lets you choose whether to accept card payments or not.
If you've connected to your Stripe account, you'll be able to turn it on and off on an invoice-by-invoice basis.
Totally up to you. Take a closer look at how to do it here.
What's next?
Want to find out a bit more about Stripe? Here's the lowdown on what they do. Like to learn more about getting started? Check out our step-by-step set-up guide. Got questions? Just shout.
We think this update's a real game changer and we can't wait to see how it helps you do your thing, better than ever.
Happy invoicing!