Want to send large file attachments to your customers? We've got you!
Today we've updated YourTradebase to remove the 10MB sending limit for email attachments 🎉
If your attachments are under 10MB in size, we'll attach them to your email message in the normal way. Want to send more than that? Go ahead – we'll turn those attachments into links at the bottom of your email, so your customer can click and open them that way.
Here's how that looks: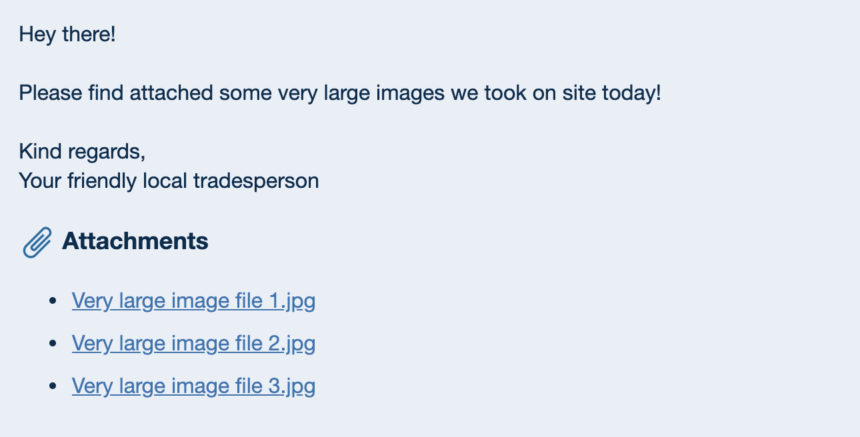 Happy sending!