If you've got busy teams on multiple sites, keeping everyone in the loop can be tough. After all, you can't be everywhere, all the time.
That's the thinking behind today's update – a nifty new way to get your teams totally up to speed, and help your jobs run like clockwork…
Wherever they are, whatever they're working on, teams work best when they've got the very latest information right at their fingertips.
So let's give it to them.
Share files with your field team.
From today you (or your admin team) can choose which job files you want your field team to be able to see, when they're out on site.
Maybe they need the measurements you've taken, the spec you've agreed, or the delivery details for the latest load of timber, tiles or tools. Whatever it is, you can share it with them in a couple of clicks – and they'll be able to open it in YourTradebase, on their phone, anywhere.
Just choose who to share each file with: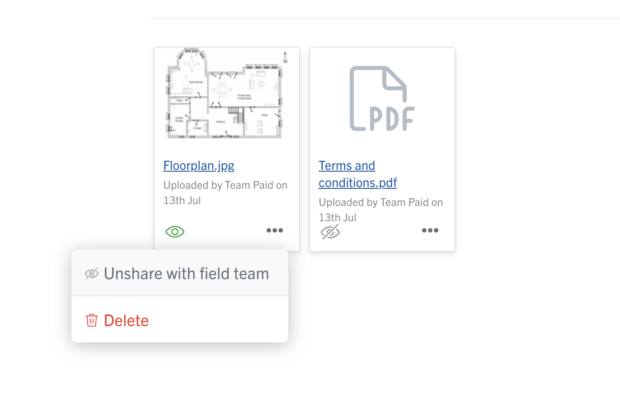 And they'll be able to open up all the info they need.
Field teams can upload files and add notes, on site.
But that's not all. They'll also be able to add their own notes, files and photos to the job, giving you eyes and ears on every project, even if you can't be there in person.
Whether they want to show you the progress they've made, flag up something unexpected or just keep track of customer requests, it's really quick and easy to do – and share with you.
Even better, every time someone on your team adds a note or uploads a file, we'll make sure you (or your admin team) get a heads up. You'll get an in-app notification, so you can pop open the file, see what's happening, and do what you need to do. It'll look like this: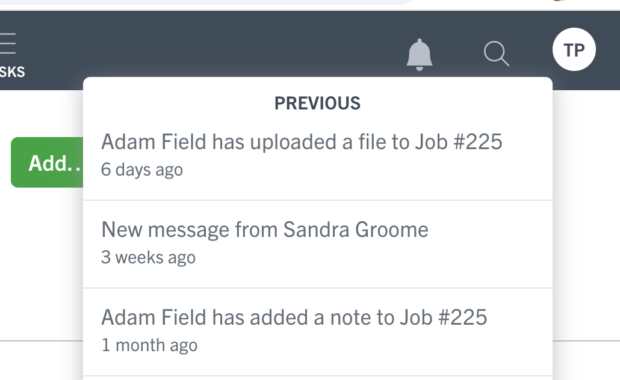 So, there you have it. A super simple, easy way to share need-to-know info with your hard-grafting team.