When a customer gives you the go-ahead, it's good to know they really mean it. Which is why we've added a nifty new update to YourTradebase. It's a quick, easy way for customers to add their signatures when they accept a quote – sealing the deal and giving you extra peace of mind.
We've all been there. A customer says yes to a quote, then they go quiet, put the job off, or change their mind completely. It happens. But for trades, it makes planning pretty tricky. Which is why we wanted to give you an extra way to pin people down – and get great jobs in the bag.
Here's how it works. From now on, whenever you send a quote in YourTradebase, you'll be able to choose whether you want the customer to sign when they accept it. There's a quick tick-box at the bottom of the quote – just tick or untick it, depending whether you'd like them to sign on the dotted line. Let's take a look…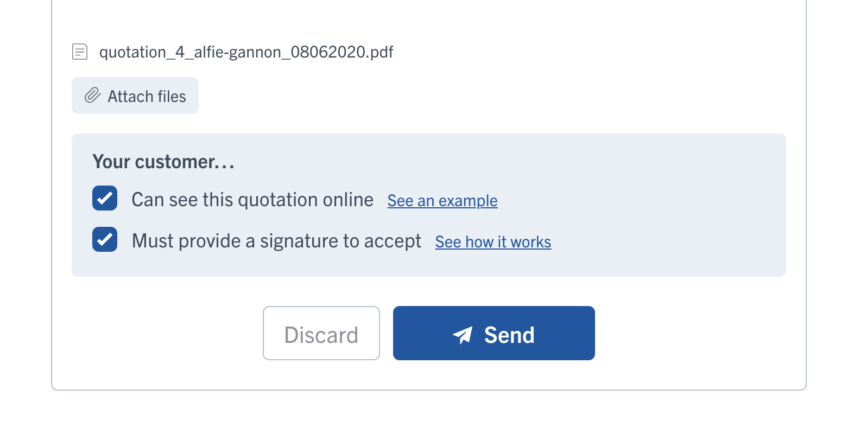 If you tick to say you want a signature, we'll put a box like this at the bottom of the quote…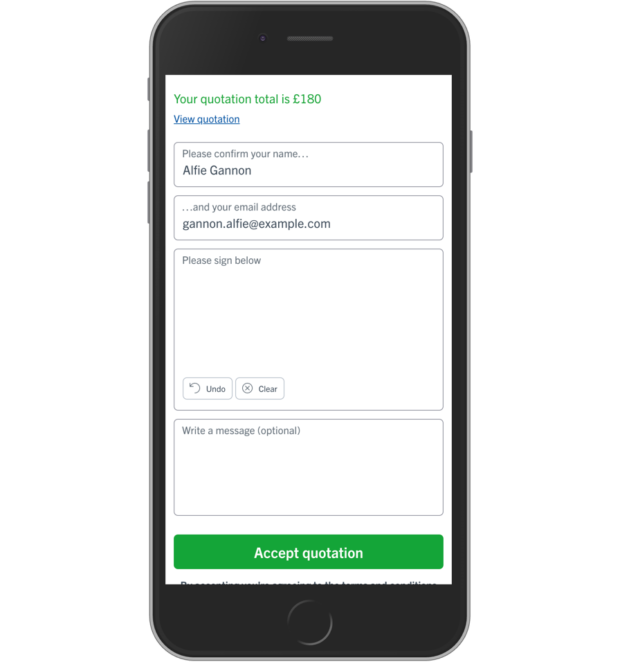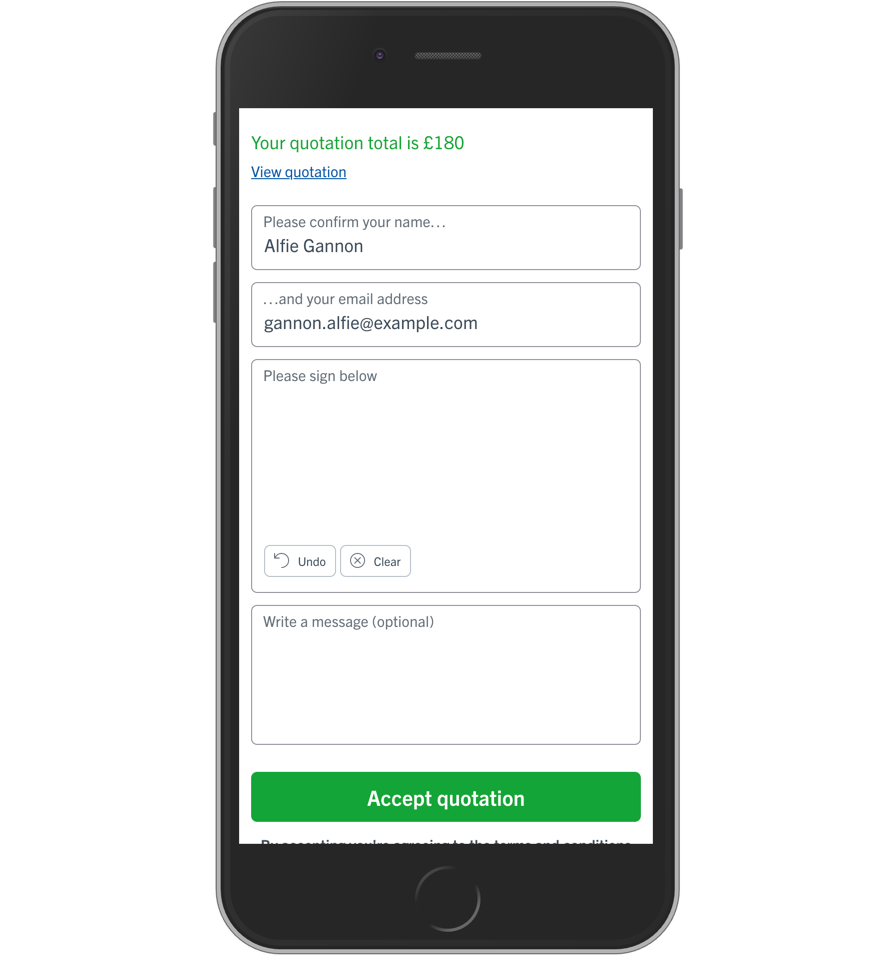 If your customer's looking at their quote on a computer, all they'll need to do is click the mouse, hold and draw. And on a laptop or tablet, they'll just use their finger to squiggle. It's quick, easy and pretty much like signing for a parcel. Here's one we signed earlier…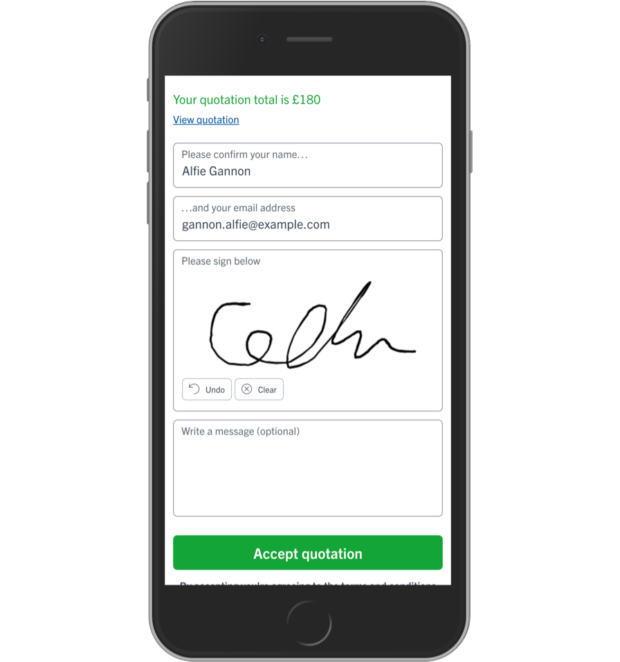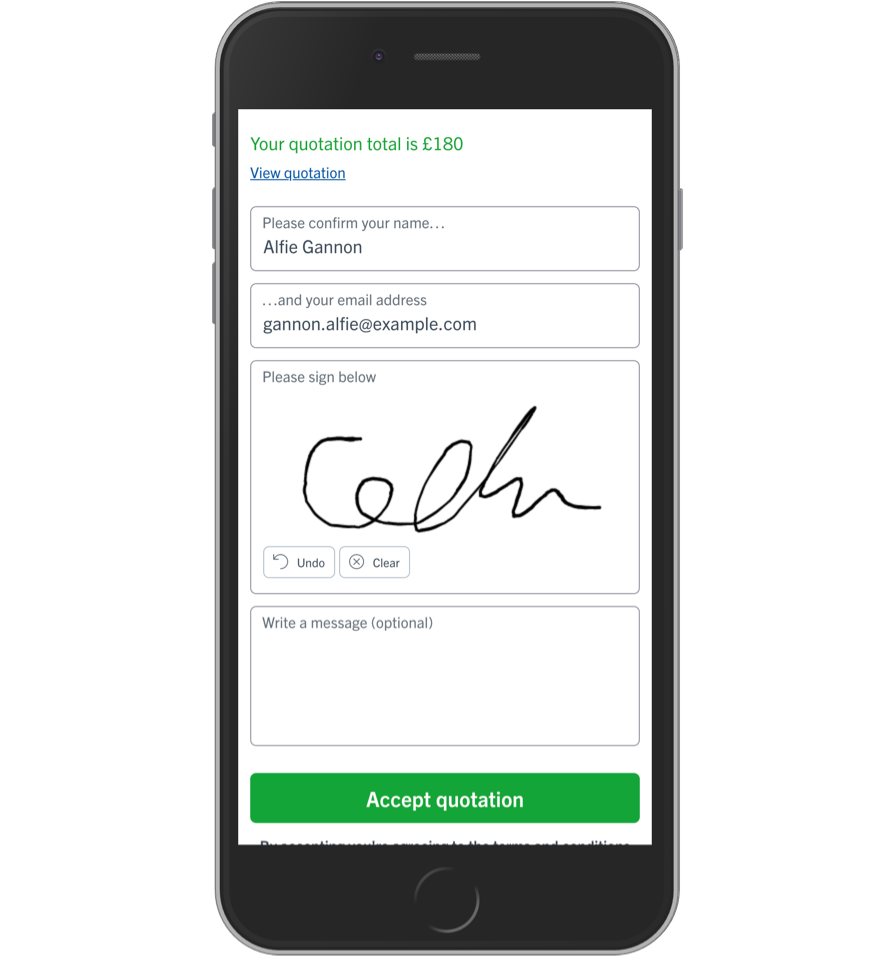 Once they sign, we'll send a copy to you and save the signed quote in YourTradebase so you can look back at it whenever you need to.
It might be that you want a signature every time – or just when you're working with new customers or on bigger, more expensive jobs. Whatever works for you. Of course, there's no guarantee your customer still won't do a disappearing act, but this is a quick, easy way to ask for a bit more commitment, and make sure they're really serious about bringing you in.
Take it for a spin, we think you'll like it!