If you use QuickBooks to keep your accounting in order, then we've got great news for you – you can now connect YourTradebase to your QuickBooks account 🎉
Invoices and payments can now be sent automatically to QuickBooks account, and then kept in sync. That means your invoices, cashflow and bookkeeping are all connected, all kept in sync, and all sorted.
No more double data-entry for you!
Invoices and payments kept in-sync
Once you've connected your QuickBooks account, any invoice you create or payment you add will be sent over to QuickBooks automatically.

Get started with QuickBooks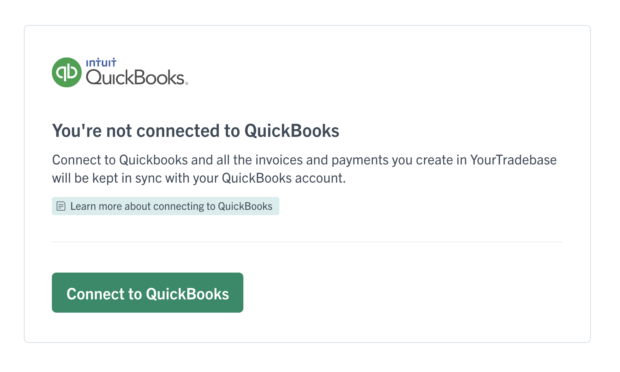 Get started today by visiting Settings > Connect to QuickBooks and you'll be up and running in a few quick clicks.
Or get more help with how to connect to QuickBooks in our help guides.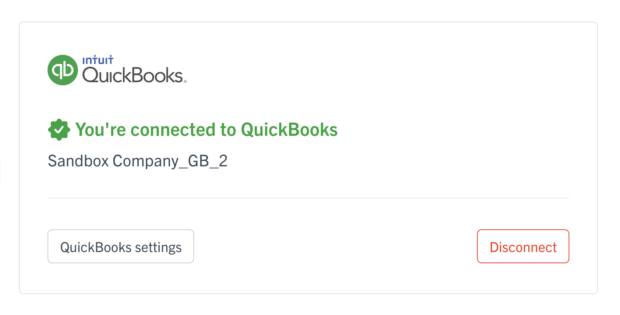 Happy syncing!