Here's everything new for YourTradebase last month:
🚀 Clearer paperwork totals
Get a fuller picture of totals and costs for your quotes and invoices, with a breakdown of totals, materials, and labour: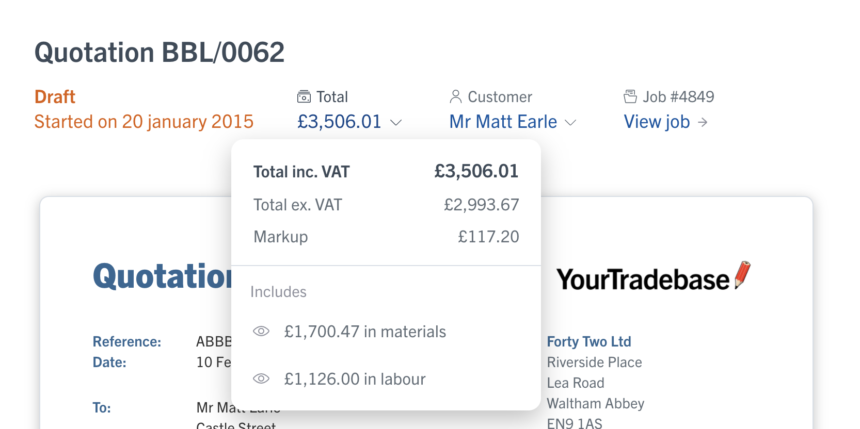 🚀 Clearer material and labour lists
We've completely re-designed our material and labour lists to make them clearer, easier to scan, and just a smidge more beautiful!
Select the new 'Share' button to export to CSV, PDF, or to print 👍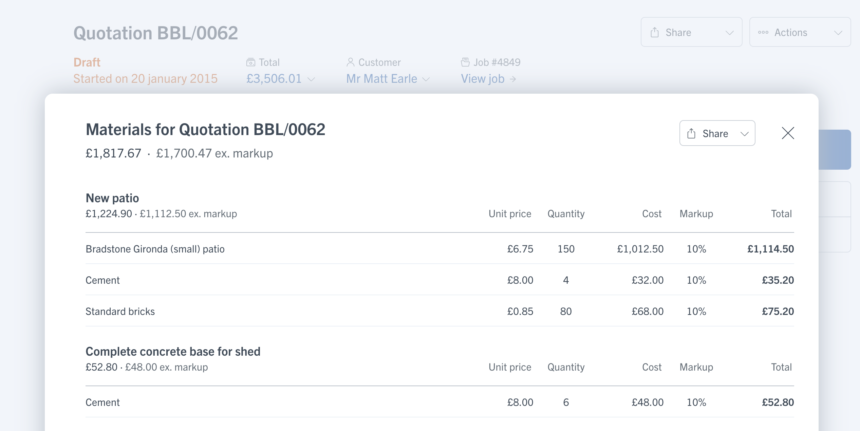 🚀 Customise quotes to show "excludes VAT" on optional items
If your optional items exclude VAT, you can now add an "Excludes VAT" label via your customise menu:

🚀 Search everything when filtering results
Looking for a particular quote, invoice, job or customer? If we don't find anything for you, you can now remove all filters with just one click and search through all results that little bit easier:

🚀 And some smaller updates, too…
Keyboard shortcut: You can now press the escape key to close any open panel
Invoice CSV exports now include any reference field you've added
Using multiple accounts? Clicking on a notification now takes you directly to the correct account without the need to switch!
Bugs squashed and performance improved… as always!