It's important to make a great first impression. So we're delighted to give you another way to impress customers with images in your quotes.
Want to show what type of unit you're going to install?
…or how a finished job will look?
…or show a few different options?
We've got you! From today, add as many images as you need directly within your quotes 🎉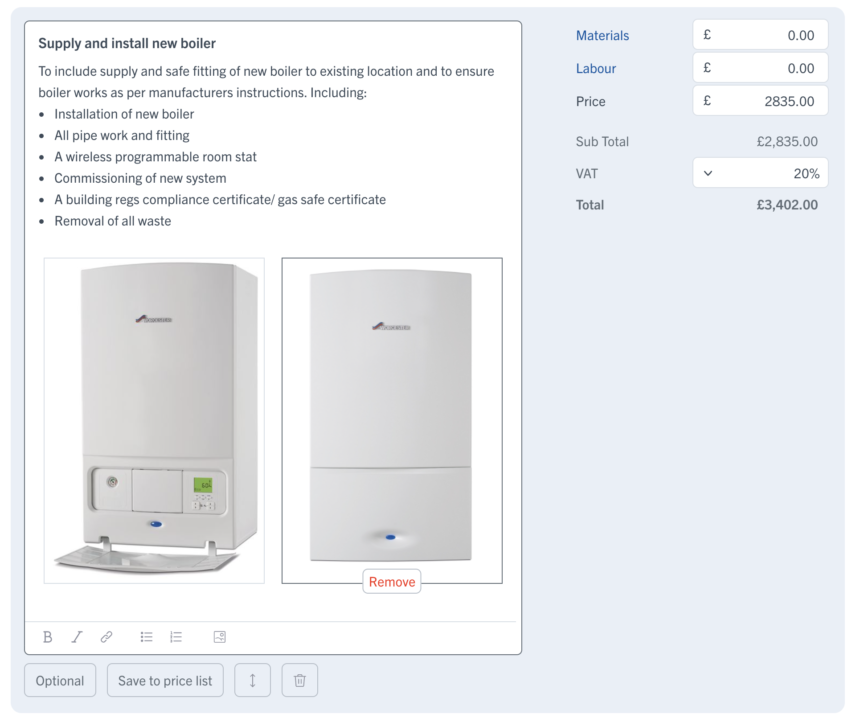 Here's how images look in your quote: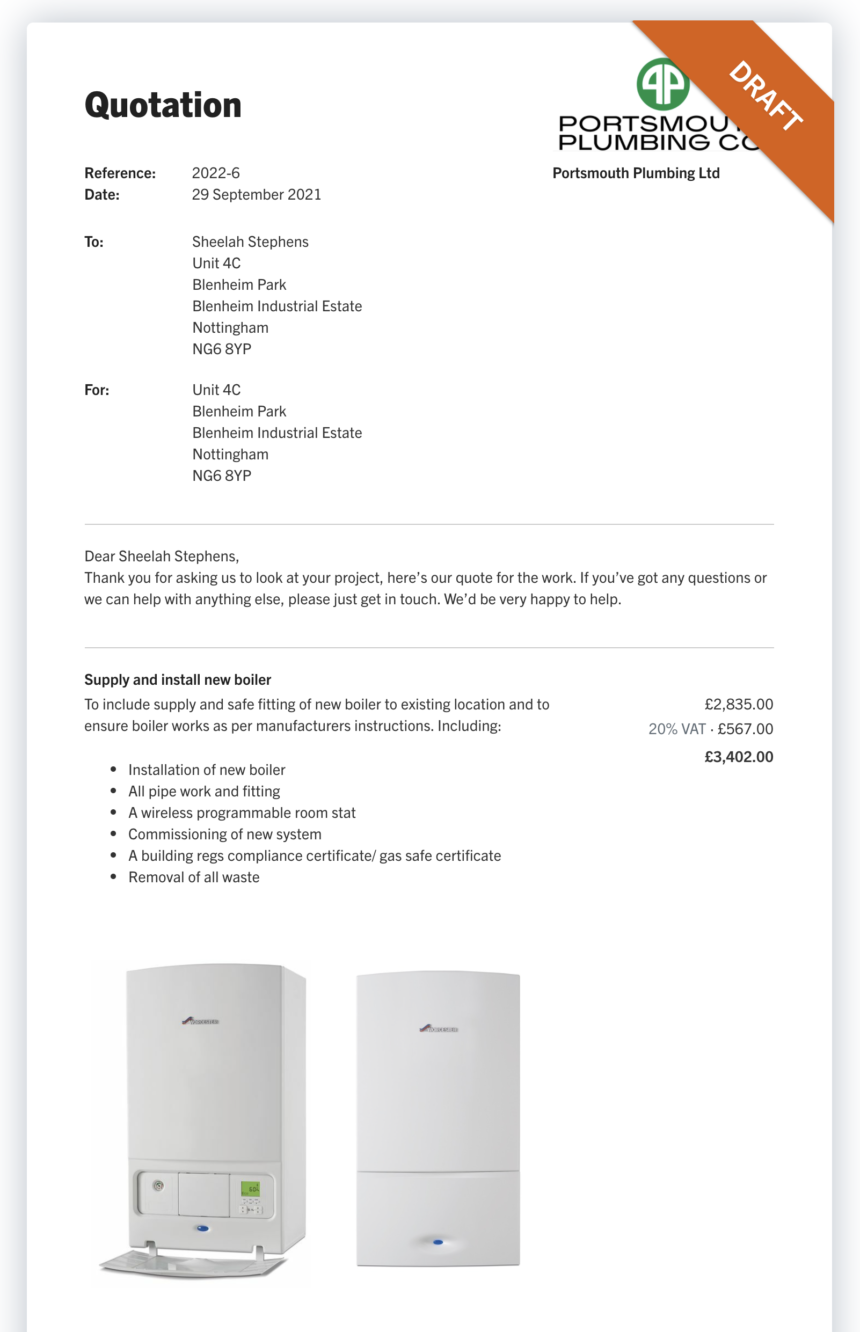 You can also add images to your price list items, so you're always ready to put your best quote forward.