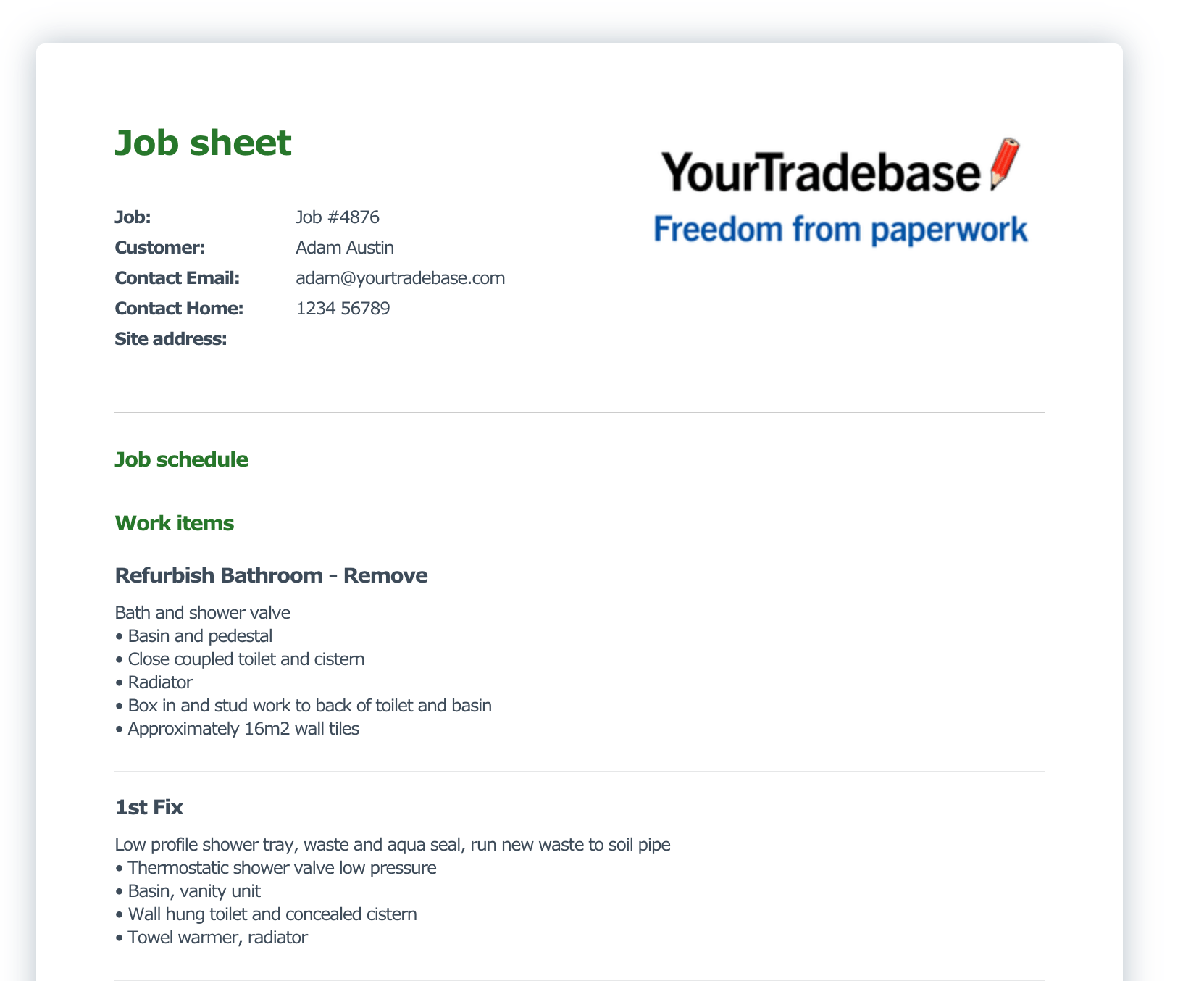 Automatically created.
Automatically updated.
Whenever you create a new job in YourTradebase, we'll create an online job sheet. When you quote, we'll pull in your prices, scope and materials, so they're ready and waiting when you get the go ahead. And when you schedule it in, we'll add that to your job sheet too.
Like to customise? Pick and choose which details to show, and even which colours to use.
All the notes you need.
Any time, anywhere.
With every detail of every job saved in one easy-to-find job sheet, you can forget about finding that long-lost Post-It, and get on with getting things done. Add photos, measurements, changes, extras, client preferences and contact details, then tap in, any time you're online.
Clear, no-nonsense job details that help you get organised, save time and keep all your promises.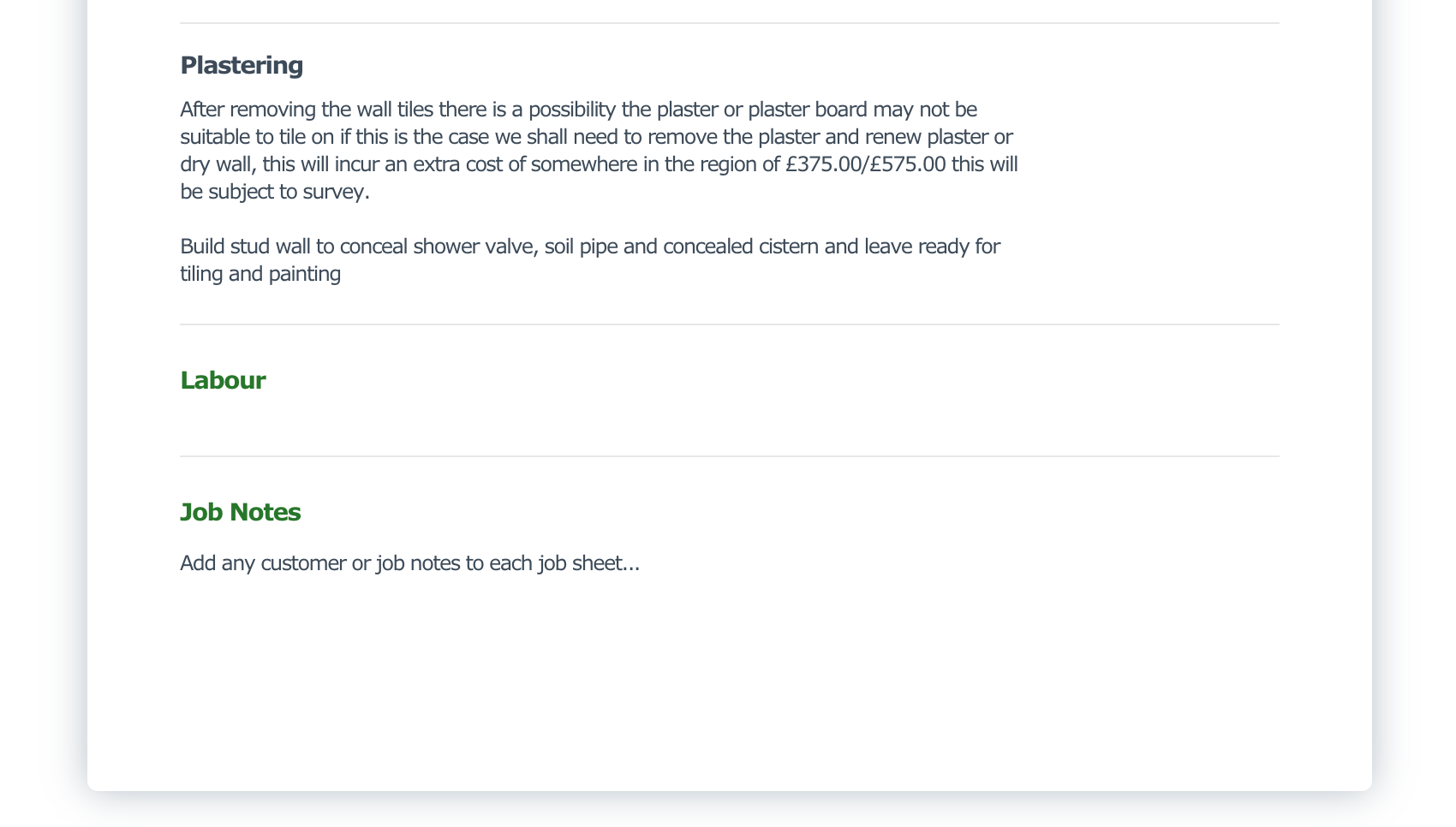 Easy to share, download, email and print.
Add your team to your account and they'll be able to see all your job sheets online, on any device.
They won't see any prices, just clear, up-to-date information about what's needed, where and when. Once our new mobile app launches in 2019, they'll be able to see them offline too – on their phones, tablets and other devices.
Need to share job sheets outside YourTradebase? No problem. Download, email or print in a few quick clicks and keep everyone in the loop, really easily.