You can now upload all types of files to your jobs, customers, quotes and invoices in YourTradebase.
File Uploads
We've introduced file attachments to YourTradebase.
You can now upload files to customers, jobs, quotes and invoices for your reference.
Here's some of the ways you can use file uploads to help:
Upload plans or documents for a job…
Take photos of the job you're quoting for and upload them to keep all your  job data in one place…
Upload any certificate or warranties you issue for a customer or job…
You can upload any files of up to 10mb in size.
Find out more about uploading files from our help guides.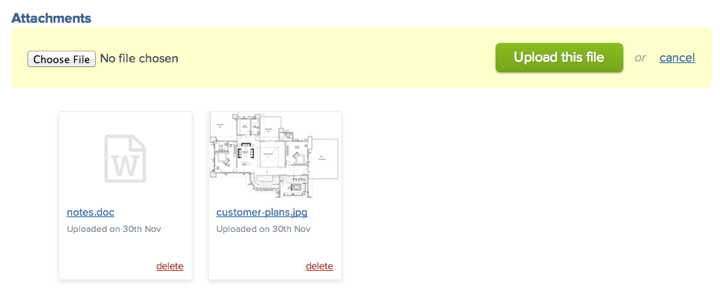 Email Attachments
You can also use the new file uploads to attach files when you send your quotes or invoices to your customers.
It's easy to attach files to your emails: find out how to attach files to emails.