The new YourTradeBase has new features, all designed to help you even more, and the ability to create templates of your frequent works items is the one we're focusing on this week.
Essentially if you're always giving out quotes for boiler installations, or frequently charging the same rate for labour, then this is a nifty tool for you to use. It saves the information or prices for you as a permanent template, so it's ready and waiting for you every time you want to create a new quote for a boiler installation.
The information and prices can be changed and edited if needs be, but the template helps you cut down time on filling in information that you frequently put in. Your working methods are much more streamlined as a result, letting you get on with the job at hand.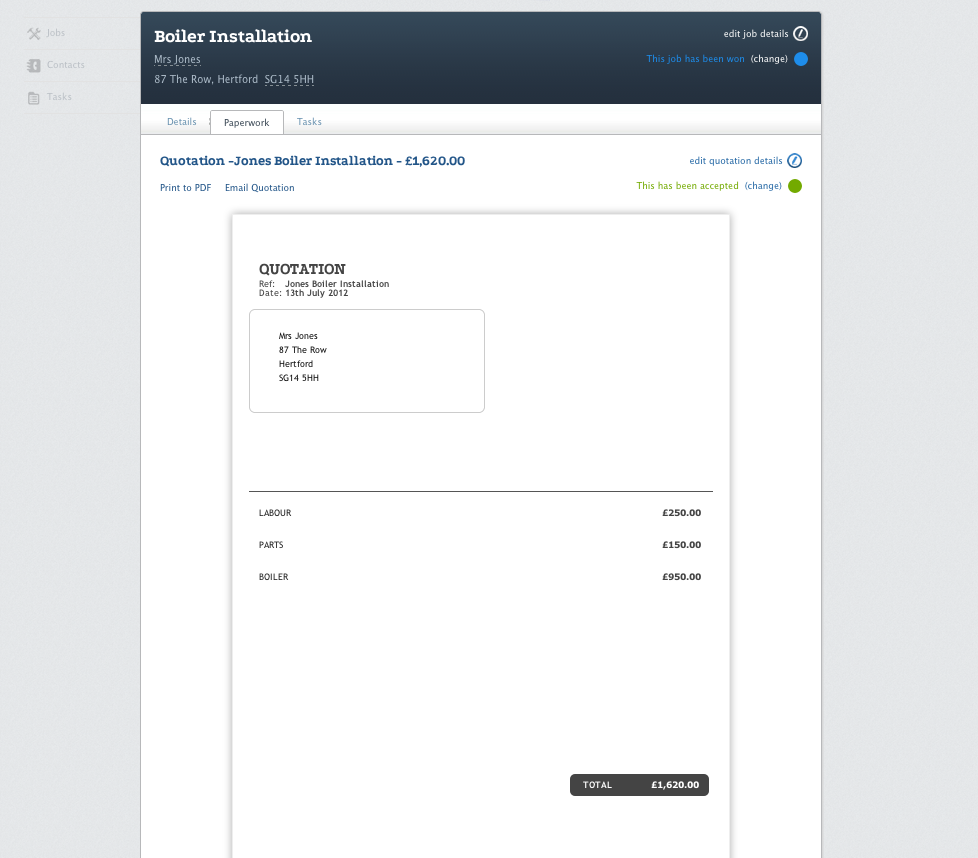 You can do this with any information or prices that you frequently use in your quotes and invoicing. You can truly tailor it to you and your needs, so you're not trying to fit round YourTradeBase, YourTradeBase fits to you.
We're still on the lookout for Beta Tester for the new version of YourTradeBase, so if you want to get involved, all you have to do is send your details to app@yourtradebase.com, and we'll be in touch!
Enjoying this stuff? Find it useful?
Get it straight to your inbox — easy.
We'll send you a new article as soon as it's published.
Just enter your email below.