YourTradeBase want to help you win even more work, not just help you out with paperwork. We're on your side to help your business keep growing.
That's why in the new YourTradeBase we have geared it towards total job management, to help you do this. We've made little changes that are designed to give you a much more professional approach to your work, without having to spend a huge amount of time doing it.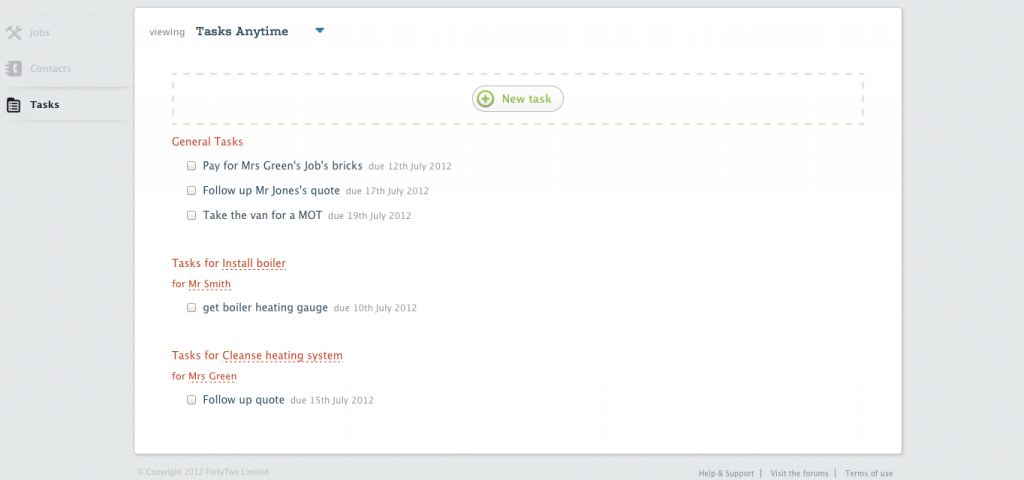 The tasks, job statuses, contacts are all designed to work in a much more stream lined way. So you instantly know what you need to do on what day, you know what quotes need to be chased up, and you know who needs to be contacted and what their numbers are. This is to make you feel more professional and look more professional, giving you the tools to grow your business, and win more work.

YourTradeBase helps you work in a more organised way, which has a knock on affect on the rest of your work load. Because the rest of your jobs and paperwork now take a fraction of the time, it gives you the time to chase up those quotes from last week, and organise the new quotes for this week. You'll be ahead of yourself, instead of trying to catch up.
We know we keep saying it, but that's because we really believe in the new YourTradeBase being about total job management, rather than just dealing with your paperwork.
Keep up to date with what's happening on YourTradeBase on our Facebook, Twitter and Blog pages.