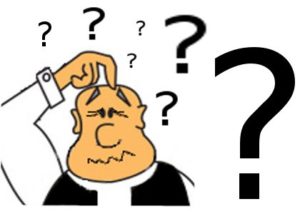 One of the first head scratching decisions you will need to make when setting out on your own journey into the business world is the set-up or structure you plan for your business.
The most common set-up for us tradesmen is either registering as self employed and being a sole trader or forming a private limited company.
Below are the main differences between the two structures:
Sole Trader
If you decide to become a sole trader you have to register yourself as self employed with HM Revenue & Customs (HMRC) and you must do this within 3 months from date of trading starts to avoid a late registration fine.
You will need to keep books or account records of all sales and expense's and although this is fairly straightforward it pays to keep them updated regularly.  You will also have to submit an annual 'Self Assessment Tax Return' showing these accounts to enable any tax due to be calculated.  It is also law that you keep these records/accounts for 5 years and 10 months from the end of the tax year they relate to.
You will also need to make Class 2 & class 4 national insurance contributions:
Class 2 national insurance is paid at a fixed rate and billed to you on a quarterly basis.
Class 4 national insurance is worked out based on 8% of your annual profits and paid annually.
All profit made can be drawn against as you please as all profit is yours being self employed.
One huge disadvantage of being self employed is liability.  You are personnally liable for all debts and your personal assets are at risk should things go tits up.
This route is easlily set up with little costs and little ongoing administrative tasks.
Limited Company
Setting up a private limited company starts at a disadvantage as it costs more money and takes up more of your time with the ongoing legal requirements.  You will also find that you require the service of your accountant more frequently and this will be reflected in their fees.
When setting up I advise you request the help of your accountant to take care of this formation process, but if you would rather take care of this yourself  you could use one of the many online businesses offering this set-up service, which most have a relatively low cost attached.
Although this structure is more hassle it does have some great advantages.  The first, and possibly the most important, being the protection it offers you on your assets, as your liability is limited to the amount that you have invested into the business (cost of shares).
Another advantage is how much easier you will find gaining funding from banks or getting trade accounts set up with suppliers as your business accounts are separate from your personnal as you become a director of the company, which is viewed as being more prestigious and credit worthy.
Taxation is one of these slightly more time consuming aspects of a limited company as you are required to pay corporation tax and operate a PAYE (Pay as you earn) system to allow you to collect and pay all income tax from the directors and employees of the company.  Corporation tax is worked out from the company profits once all salaries and dividends have been deducted.  Dividends are payments made to shareholders from the profits of the company.  These can only be paid if the company profits allow it.
This structure will also provide you with a more established and professional image to any potential customers seeking your service.