We've cracked open a toolbox full of tricks to help you write great-looking emails that grab your customers' attention and make you look like a total pro…
When it comes to making an impression, little things make a massive difference. So today, we're giving you one more way to show what a pro you are – every time you send an email.
Here's the deal. Until now, when you sent emails in YourTradebase, your message appeared in plain old text. No fuss, no formatting, just the basics.
It wasn't bad, but it wasn't… brilliant. We thought it was time to switch things up.
So from today, we're bringing in rich-text formatting.
What's that now? Well, it's a simple change that puts a whole bunch of new tricks at your fingertips. Even better, they're super quick and easy to use.
Got a really important point to get across? Bung it in bold or add some italics. Want to include a list? Bring out the bullet points. Like to add a link? Just drop it in. Handy, right?
Here's a quick before and after…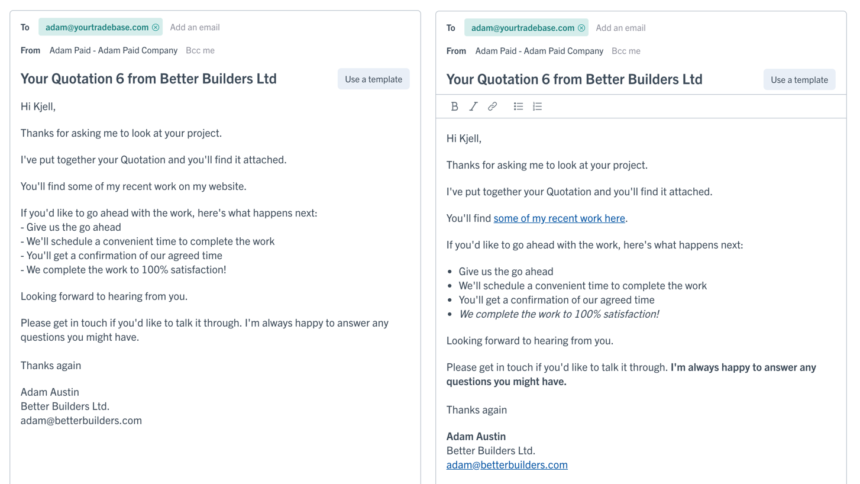 You can format text using the icons, or with the keyboard – using CTRL+B or CTRL+I.
Here's a nifty video of the whole thing in action…
Simple stuff. Smarter messages.
Happy emailing!