Have you got a job that's delayed for a long period? Or a customer postponing their decision on a possible job?
You can now place those jobs on hold.
Held jobs allow you to move an active job out of your pipeline, so you can focus on the jobs that need your attention today.
When you place a job on hold, we'll ask you if you'd like us to set you a reminder to follow-up the job in 30 days time.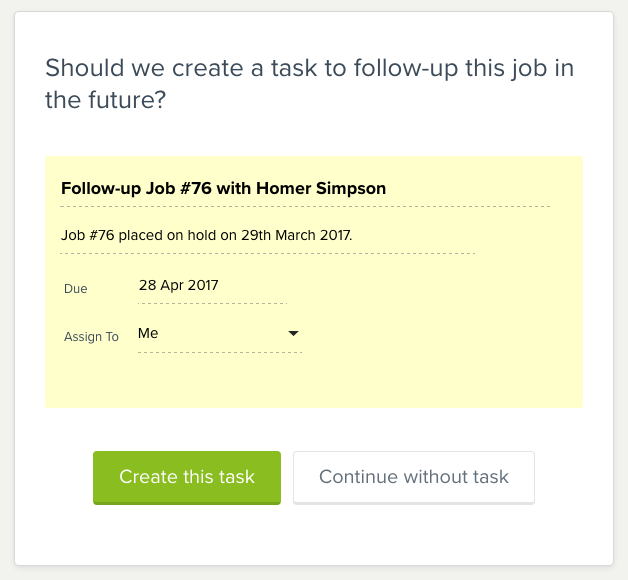 Learn more about placing a job on hold in our help guide.