We believe a great tool delivers a great experience. It's what we strive for with YourTradebase so today we're really happy to announce a better mobile experience with YourTradebase Mobile. Your paperwork, wherever you are.
YourTradebase in your hand.
The entire YourTradebase experience has been optimised for display on your mobile phone to deliver a great experience when you're out and about.
We've included all the features you'd expect, and have lots more planned. You can create, edit and send your paperwork, lookup customers and set yourself tasks and reminders.
Anything you update on YourTradebase mobile will be automatically updated for the next time you sign in from a computer or laptop.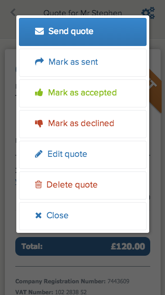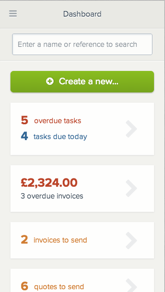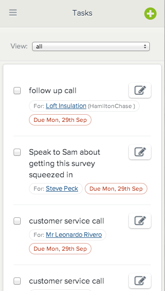 Getting your quotes and invoices to your customers quickly not only makes you look more professional, it helps you win more work.
So when we started building YourTradebase for your mobile phone, getting your paperwork created and organised quickly was top of our agenda.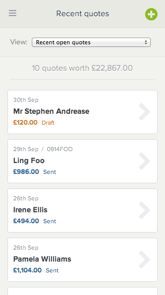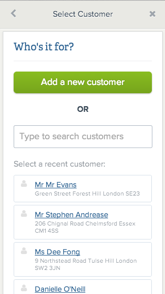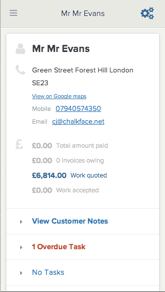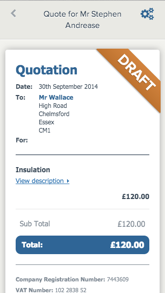 Visit YourTradebase on your mobile phone to try it for yourself.
YourTradebase has been given some love, too…
We've also been working hard on the computer and laptop browser version of YourTradebase to make sure the features you used the most are easier to get done.
We've designed a fresh new look for an easier-to-use dashboard: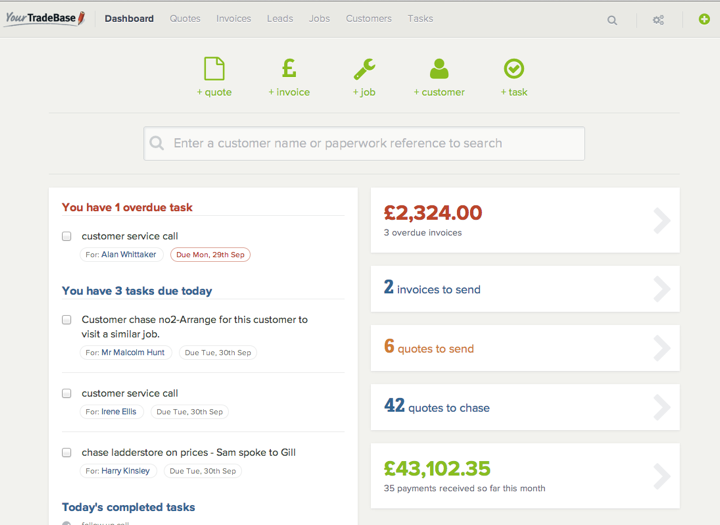 Re-designed tasks to be faster and more helpful: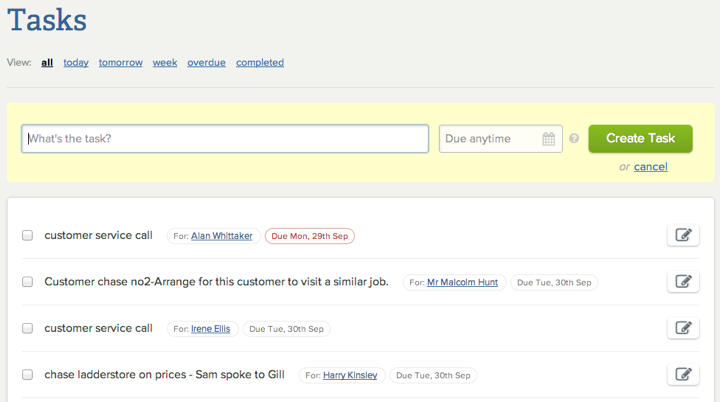 We've also improved adding items to your quotes and invoices – including allowing you to save to your price list when creating paperwork:

These upgrades are ready and waiting.
All of these changes are ready and waiting for you and can be seen right now – there's nothing to download or install.
Just sign in to YourTradebase from a computer or laptop to see the new updates, or sign in from your mobile to see all your data with YourTradebase Mobile.

Don't have a YourTradebase account yet?
Join hundreds of tradespeople already saving hours on their paperwork: