With some exciting developments coming your way in the next few months, we thought it'd be a good idea for you to meet the brains behind YourTradeBase
We may be a small team, but we're a mighty one. With our users being at the core of everything we do (plus a cup of tea now and again).
So without further ado, here are the YourTradeBase team (well the important ones):

Dean Taylor
Dean is one of our co-founders. A floor lofting – guy by trade (yes, that is the technical term), Dean has worked for himself for over 10 years. He's the 'idea guy' and knows what our customers will want and need from YourTradeBase. He even uses it himself to help run his own company, and says "Back in the early days of starting out as a sole trader I found that the paperwork and organisational side of my business got neglected. I looked around for a solution that would allow me to automate that part of my business, I couldn't find any, so this was when I decided to go to Adam with an idea for a solution."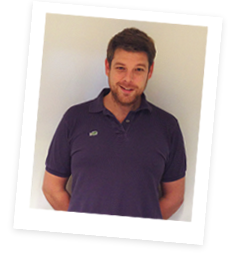 Adam Austin
Adam is our other co-founder, you might call him the 'geek' of the operation. He's the guy who Dean came to with the initial idea of YourTradeBase and helped turn it into a reality. Tweaking Dean's ideas, he makes them usable for the rest of our users. Adam says: "I'm excited to be using online technology to help tradesmen solve their paperwork headache, and giving them the tools to grow their businesses even further. I'm looking forward to seeing what everyone makes of the new changes that we're working on and are coming up soon!"
You'll soon be seeing a lot more of Dean with his new blog series on here, so keep your eyes peeled!
Enjoying this stuff? Find it useful?
Get it straight to your inbox — easy.
We'll send you a new article as soon as it's published.
Just enter your email below.