Change the order that materials and labour appear in your paperwork.
If the order that your materials are listed on your paperwork matters, then our newest update is just for you: you can now sort your materials and labour so they appear in the exact order you need.
It's very simple to sort the order of your materials or labour: when editing any paperwork, open up your materials panel (or the labour panel), then click and hold the arrow next to your chosen material and drag it where it needs to be… easy!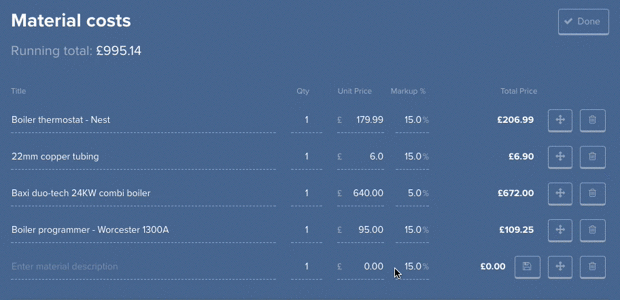 Happy Sorting!