You now have more control over what reminders you receive from YourTradebase and when you receive them.
Your Email reminders settings have now been upgraded.
You can decide which emails you receive – and when you receive them – including:
Quotes which need to be sent
Quotes which need to be chased
Invoices waiting to be sent
Invoices that are overdue
Tasks due each day
Weekly summary of your business tasks and paperwork
Visit your Settings > Email reminders page to update reminders and suit the way you want to work.
Click here to find out more about setting email reminders.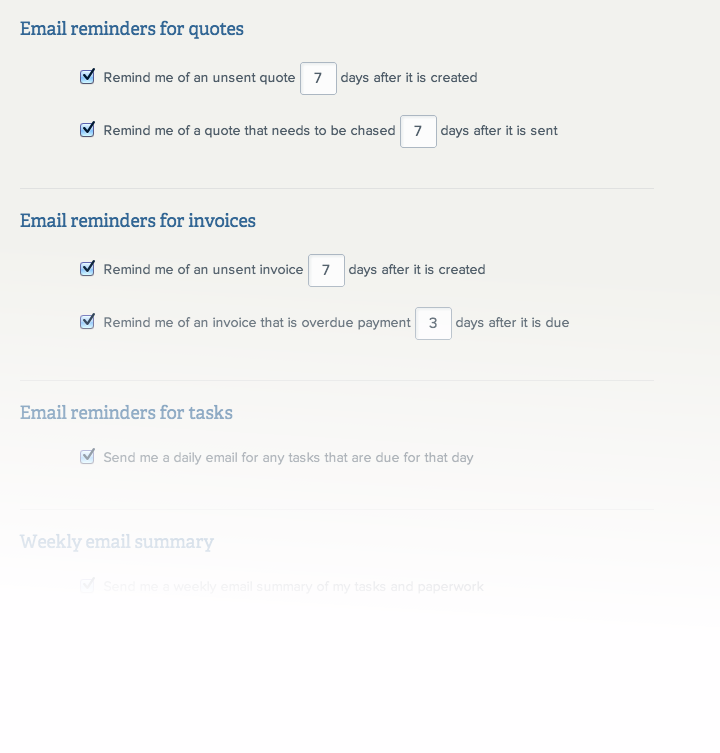 Enjoying this stuff? Find it useful?
Get it straight to your inbox — easy.
We'll send you a new article as soon as it's published.
Just enter your email below.