We've just released some big improvements to make sending and replying to email messages faster, easier, and, well, betterer.
Here's what's new:
Edit event confirmations before you send them ✍️
You asked for it, we built it. You can now review and edit all event, work date and appointment confirmation emails right before they get sent.
No more heading to the settings to update your email templates just before sending event confirmations.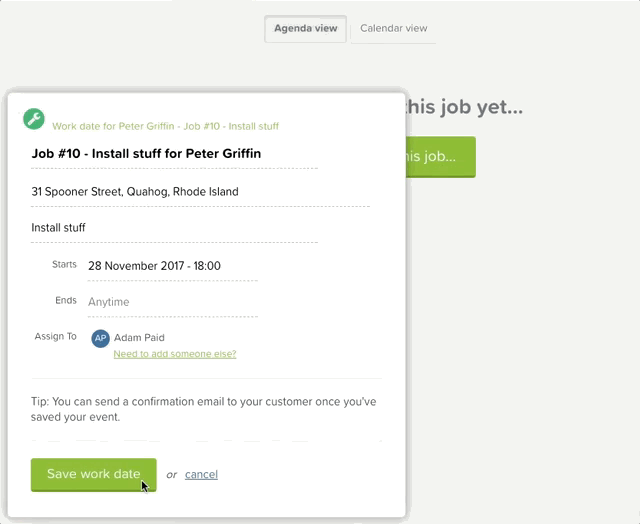 Customer replies straight to your inbox 🎉
Until now, your customers could only reply to emails about quotes and invoices. From today, all email replies will be sent through to you in the app and in your inbox.
So any event confirmation replies are sent straight to you, and stored in YourTradebase for easy reference.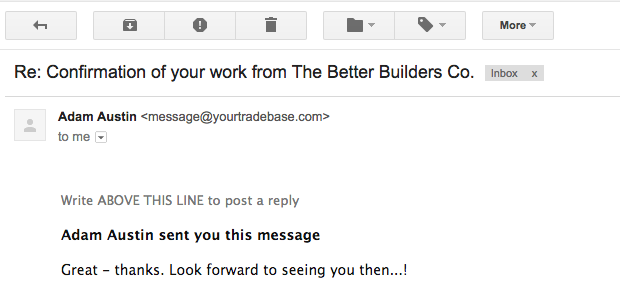 Add email attachments to event emails 📎
Need to include an attachment when sending an event confirmation? You got it.
Easier conversation threads 📣
Need to see what was said and when? Just click on any email activity link and you'll see the whole conversation all one page.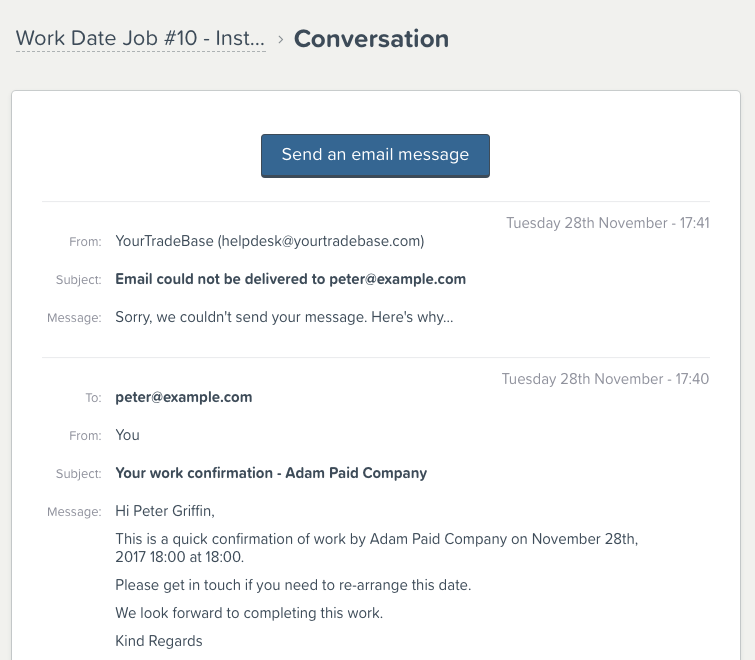 Re-activate inactive email addresses🍕
Sometimes you send an email but your customers email is down, or their mailbox is full.
Now, if you want to try the same email address again, you can re-activate it and send away…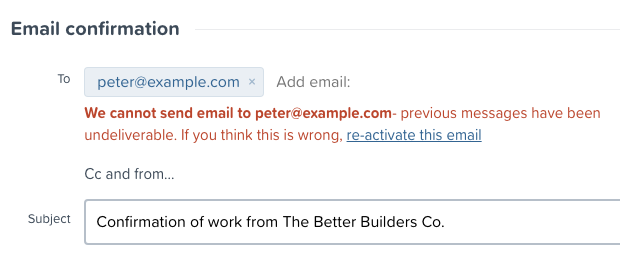 Better deliverability and bounce handling🎈
We've made a ton of updates and changes to the way we handle email messages in YourTradebase. All to make emailing faster, easier, and more robust.
Here's some of the stuff you'll notice (and some of the stuff happening behind-the-scenes):
Already ready a customer reply in your email inbox? We'll automatically mark it as read in YourTradebase.
Faster to send email messages. Much, much faster.
Better error messages when something goes wrong.
Way better attachment uploading. Faster, too.
Error-free email input on mobile.
Full notifications of any bounced email messages.
Happy Emailing!