This month we're in the Professional Builder magazine.
Our co-founder Dean has been talking to the Professional Builder telling them all about YourTradebase and how it can help their readers!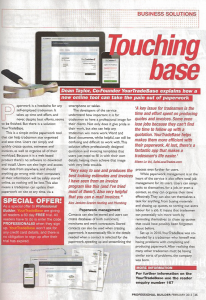 Pick up your copy today, and let us know what you think!
Enjoying this stuff? Find it useful?
Get it straight to your inbox — easy.
We'll send you a new article as soon as it's published.
Just enter your email below.