Send emails and customise the 'from' name, and which email address your customers 'reply-to'.
Available to change now from the Settings > Emails settings menu

The 'from' name displays in your customers mail client when receiving emails from you.
Use the 'reply-to' address to change where emails send to when customers click 'reply'.
Getting too many emails? You can now choose whether or not to send a copy of your emails to yourself.
We'll remember your choice and use it the next time you send an email.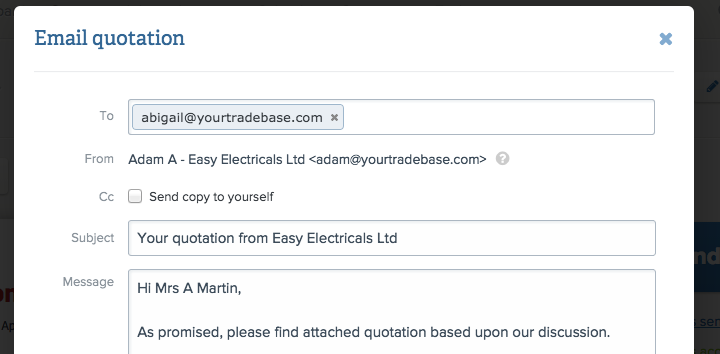 Happy emailing!