Want to keep track of your customer surveys, appointments or important events?
Your YourTradebase calendar now allows you to set appointments and events for specific times of the day, so you can more easily keep track of your days.
You can also choose to subscribe to just your appointments in Apple Calendar, Google Calendar or Outlook. You'll find more details on subscribing to your calendar here.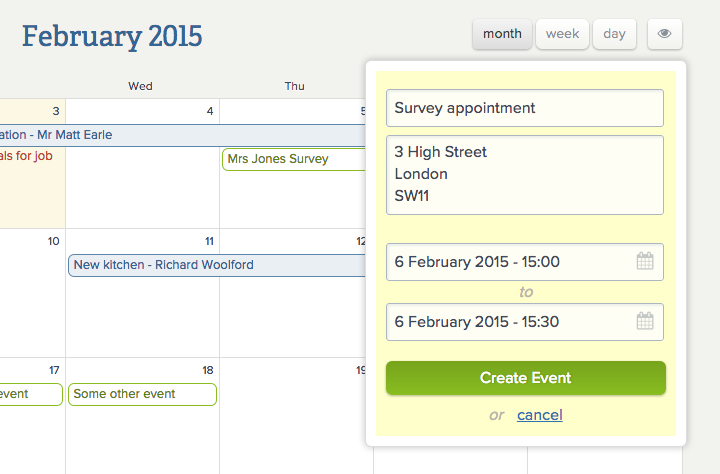 Enjoying this stuff? Find it useful?
Get it straight to your inbox — easy.
We'll send you a new article as soon as it's published.
Just enter your email below.