Articles for service business owners
See us in this month's HVP Mag
12th February 2014
See YourTradebase featured in February's HVP Mag…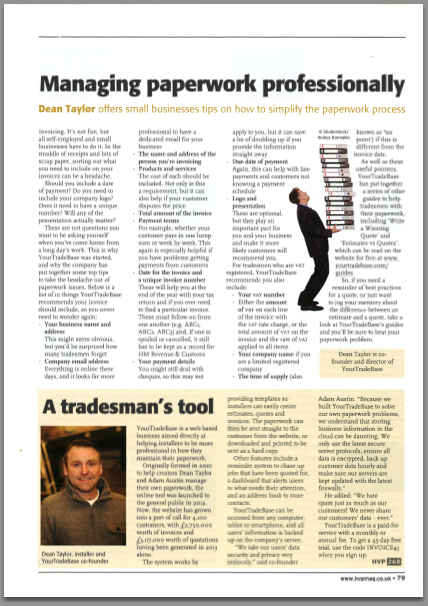 Nice grin, Dean!
---
About the author
Co-founder and CEO of YourTradeBase.com. Helping organise service businesses and their paperwork. https://www.yourtradebase.com
---
Recent articles like this...
Enjoying this stuff? Find it useful?
Get it straight to your inbox — easy.
We'll send you a new article as soon as it's published.
Just enter your email below.
YourTradebase is...
Field management software
Trade CRM software
© Forty Two Ltd 2013 - 2018
Registered in England and Wales number 6972939