We're welcoming in 2015 with a host of new features and improvements for YourTradebase.
These changes are designed to improve the way you organise and manage your jobs, as well as a few smaller general improvements.
There's a lot to cover, so let's jump in!
Convert your quotes to jobs
Had a quote accepted by your customer? You can now convert quotes to a job in a couple of clicks, schedule a start and end date and start invoicing against it.
Mark a quote as accepted and click 'convert to job' to get the job started. Any materials, labour and pricing information will be available right from within your new job.

Job sheets
Got a job about to start? Stay up to date with your notes, what work is required and what materials you need with the new job sheet feature.
Job sheets display the latest information for a specific job and can be downloaded, printed or emailed like any other paperwork in YourTradebase. All your jobs' works items – including a breakdown of materials and labour – are available to view along with job details and notes.
Easily customise the options you want to display, then print a copy to take on the road or email to your teams on site.
Visit your job, click the new 'work details' tab and select 'View job sheet' to see job sheets in action.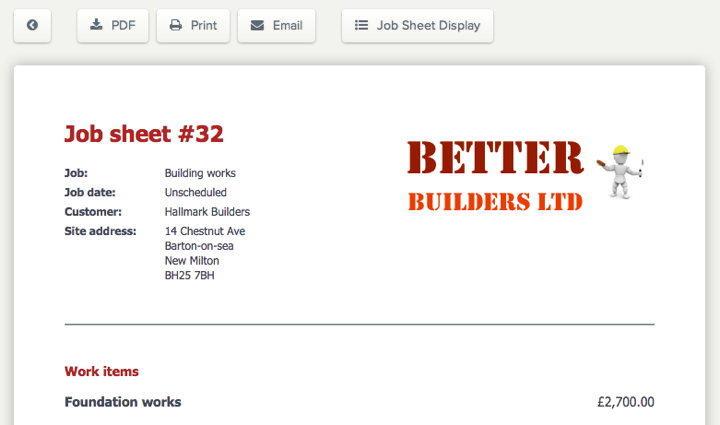 Schedule your job start and end times
We recently introduced a new calendar function to help you see your upcoming work, and we've now improved job scheduling further with the ability to select start and end times for your jobs.
Jobs start times can be scheduled in just a few clicks, and you can browse your work calendar to see available work slots right there and then.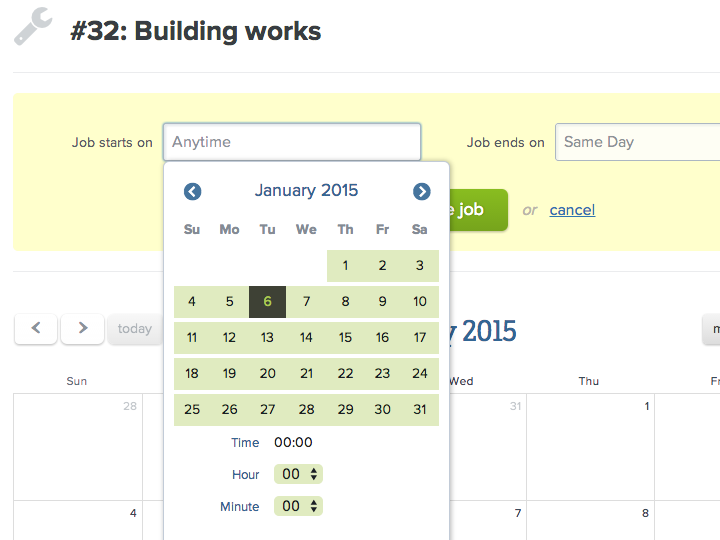 Easier paperwork display options
Creating great looking, professional paperwork is at the core of what YourTradebase does, and we've worked to make customising your paperwork even easier.
Select 'Display options' on any quote, invoice or job sheet and you'll see a better way to select how your paperwork is displayed.
With more options and easier navigation you get more control over the look and feel of your paperwork.

Get an overview of your paperwork and your performance
What percentage of your quotes are you winning? How many invoices are outstanding? How many leads are you converting to won?
We've updated your quotes, leads and invoices pages to make it easy to answer these questions and see how you're performing.

As always, all of these updates are available the next time you sign into YourTradebase.
Wishing you a successful – and happy – 2015!