We've got a small update that delivers big results to your professional image today: email signatures are now live in YourTradebase.
Each user in your account can easily setup their own email signature with as much – or as little – information and contact details as needed.
Email signatures are then automatically included at the bottom of your email messages.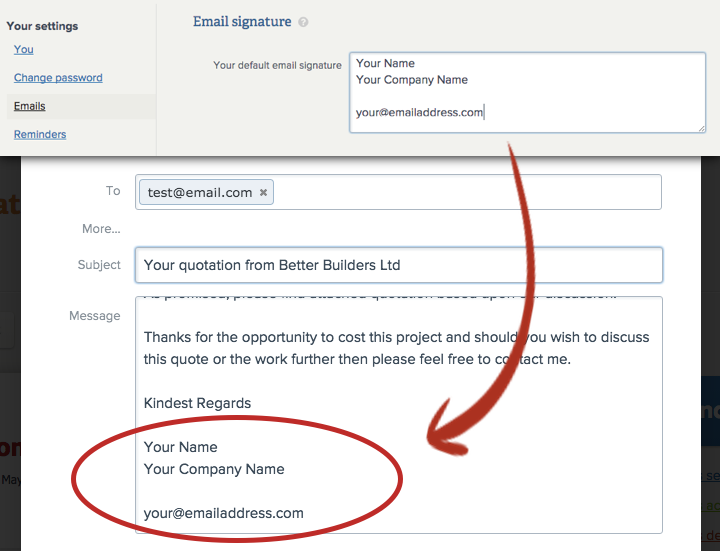 Adding an email signature not only looks professional, it also reduces the chance your email message might be perceived as spam.
Short email messages with no name/contact address can often be seen as potential spam or junk by email clients – so adding an email signature can help.
Customise your email signature today.