It's important to deliver professional quotes with clear pricing to your customers, but sometimes your customer have choices. You might offer optional extras, or different levels of service.
Well, now you can add optional price items to your quotes and estimates for your customers to select.
Items that you mark as 'optional' are not included in your quote totals, and are displayed instead as 'optional items' within your quote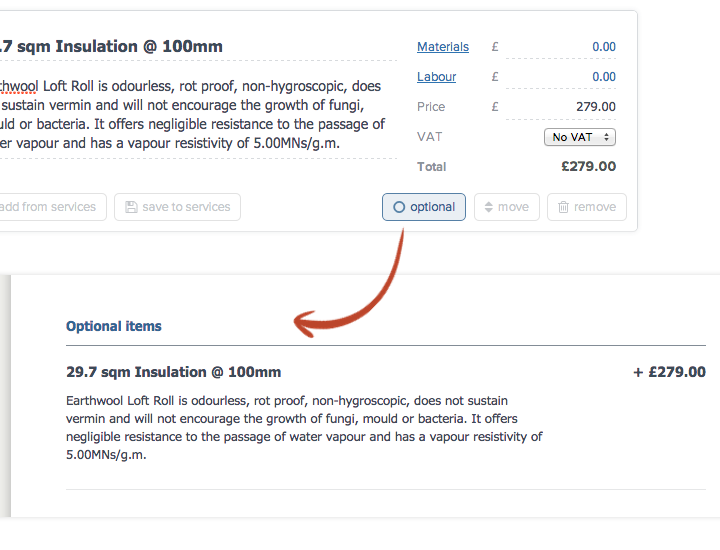 Available now: start adding optional extras and optional prices to your quotes in YourTradebase today.
Enjoying this stuff? Find it useful?
Get it straight to your inbox — easy.
We'll send you a new article as soon as it's published.
Just enter your email below.