We're pleased today to announce a much requested new feature for YourTradebase… you can now create invoices directly from your quotes.
If you've created a quote for your customer job, you can now easily convert that into an invoice with the click of a button – saving you time and typing effort!
There are 2 ways to create invoices from your quotes:
Click on the quote you want to convert into an invoice – and select the 'Turn this into an invoice' option from the 'more' button. Done!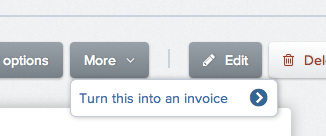 Add a new invoice to a job with an existing quote – you'll see a button to 'Import details from quote' – click this, select the quote and you're done!

And the winner is…
As we've started doing each month, we asked our users to vote on the feature they'd most like to see in January. Converting a quote into an invoice was the clear winner.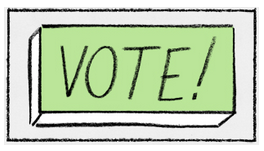 We'll be running a new vote for another new feature in January, so keep your eyes peeled!
If you'd like to keep up to date with our about-once-a-month updates, you can easily subscribe on our newsletter page  (it'll take you 10 seconds, you can unsubscribe easily any time and we don't pass on your details. Ever.)
What's next?
We're keen to make sure that YourTradebase continues to be more and more useful for tradespeople.
That's why we started asking YOU what you needed form an online tool for organising your work and paperwork.