Hopefully you've been busy in the run-up to this Christmas period – we certainly have been! But instead of working on the tools, we've been working on some huge YourTradebase improvements.
And when we say huge, we mean massive huge.
We're all really proud of the work we've done with these improvements – we're sure it's going to make YourTradebase a more useful tool for you managing your business and getting your paperwork done.
These updates and improvements are already and waiting for you the next time you log in or sign up, but here's the lowdown of what's new:
All new YourTradebase Dashboard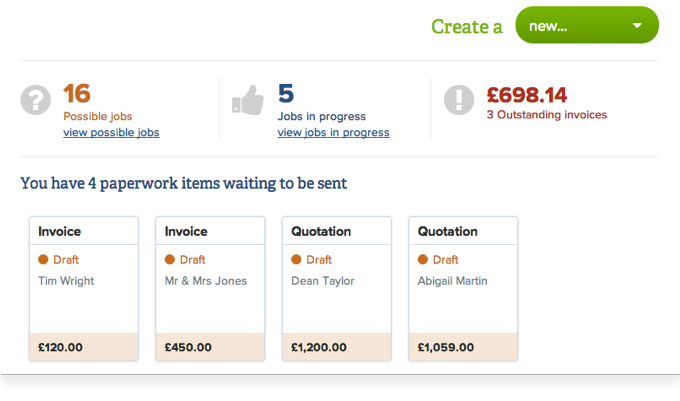 Better information helps you make better decisions. Our updated dashboard gives you helpful information about your business.
You can see exactly what paperwork needs your attention and where your focus should be. Today's tasks are also shown along with anything that's overdue.
Don't miss a trick with your business and concentrate on winning more work.
Even quicker invoices and estimates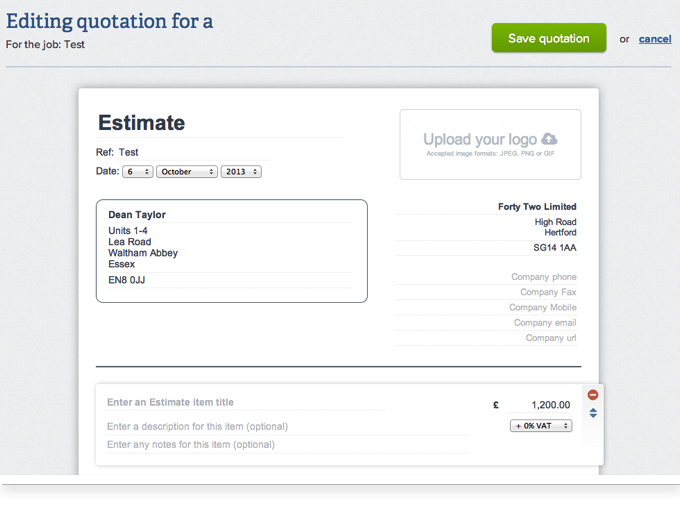 Introducing our all-new paperwork editor – now you can quickly create and update your paperwork by entering information directly onto your quotes and invoices, exactly where you want them.
Add as many extra items to your paperwork as you need and then re-order them by simply dragging and dropping.
Now it's even easier to customise your paperwork – upload your own company logo directly onto your paperwork and watch the layout of your paperwork  gets updated as you type.
Get your paperwork done quicker and with increased control.
Keep on top of where you are with better status updates
Stay on track with what your customers and business needs more easily by updating statuses of your jobs and paperwork with one click of a button.

Customer contact info at a glance
The new YourTradebase is about getting the relevant information that you need, where you need, and when you need it. You told us that getting to your customer contact details was important, and so we've made sure that info's available at your fingertips (well, at your mouse-tips…)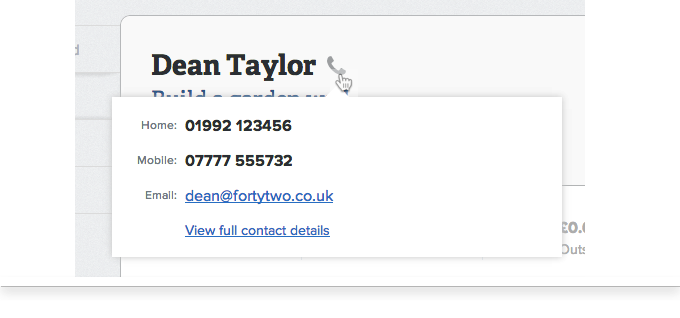 Better searches, better performance and built in help
We've made huge improvements under the bonnet too – pages load faster, your information is available quicker and you're up and running with far less effort.
With a better search experience, help prompts and even live online chat if you need help and support, the new YourTradebase makes staying on top of your paperwork as easy as 1-2-3.
See all these improvements for yourself.
If you have – or have had – a YourTradebase account, you can log in and take a look at all our new features yourself by logging in at go.yourtradebase.com.
We're really pleased with the all new YourTradebase – we'd love to hear your thoughts, comments, feedback and suggestions. Drop us a line at helpdesk@yourtradebase.com to get in touch…