Customising paperwork means you can decide how your quotes and invoices look, and what your customers get to see.
It's good to put your best foot forward, so we've made that even easier with a few extra paperwork customisation options.
Here's what's new:
Show prices that are £0.00… or don't
Want to leave zero-priced items off your quotes? We've got this!
Just choose whether to show them with one teeny tiny click…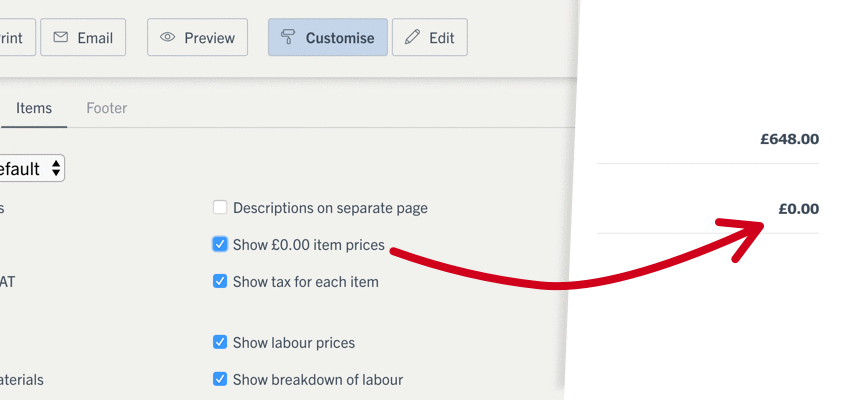 Show optional item prices… or don't
Want to hide optional item prices? No problemo.
One quick click lets you show them in your quotes, or leave them off.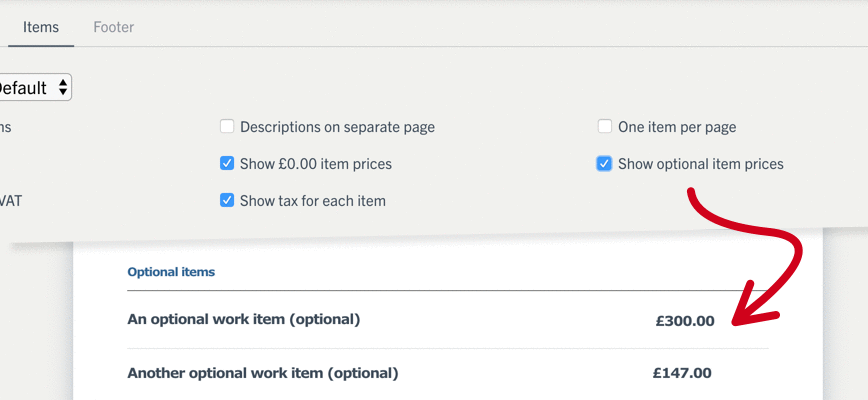 Show the 'excludes tax' label… or don't
Want to make it clear your quote doesn't include VAT or sales tax? Easy!
Just tick the box to add a label, so your customers know where they stand.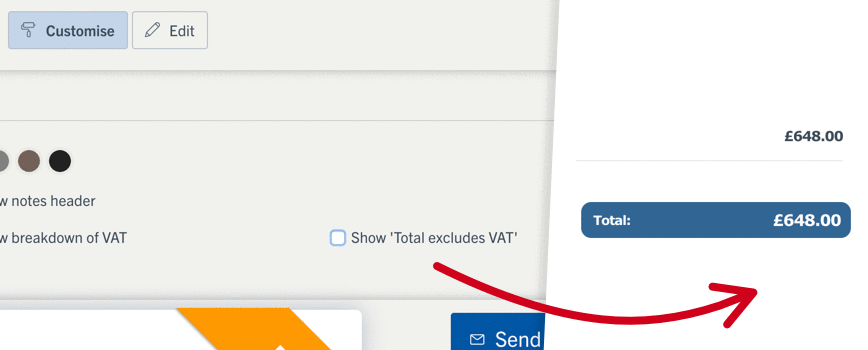 Bonus! Total won't show if all quoted items are optional
Not quite a shiny new customising option, more of an added bonus, this one.
Yesterday: if all your quoted items were optional, we'd show a total box of £0.00. Urgh.
Today: if all your quoted items are optional, no total box is displayed. Hurrah!
Happy customising!