How to Set Up Your Own Trade Business
For many people working in the trades, setting up on your own is the ultimate aim. Just imagine – no more working for grumpy foreman or bossy project managers. From now on you can deal with clients directly and get paid without a big chunk going to a middleman.
Setting up your own trade business puts you in charge of your own destiny. You call the shots, make the decisions and determine your own direction. You're judged on the quality of work you do and reap all the rewards of your hard work.
In this guide we'll walk you through all the things you'll need to consider once you've made the decision to set up your own business. This includes:
F
Business Strategy

why it's important to have a plan

Practical Considerations

making sure your business is 100% legal

Financial Matters

how to look after cashflow and accounting

Getting Regulated

how to deal with the bodies that oversee your work
Sourcing Materials

because getting the right price affects your bottom line

Admin Needs

why organisation is key to good business

Recruitment

you're only as good as the staff you employ

Innovate

why you should always be thinking about the future
Going out on your own: The strategy
Starting from scratch usually means starting small. There are over three million small businesses in the UK, many of which are operating in the trades, so you need to be clear what it is that you are going to do differently.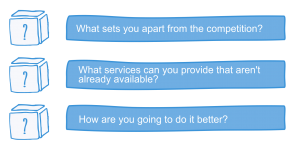 You need to have a clear business goal and strategy in place, and back this up with a written business plan. Writing down your plan helps you to identify:
| | | |
| --- | --- | --- |
| | | |
| What needs the business must meet | Who will be your customers | How you will make money |
---
You can find advice about writing your business plan here:
https://www.gov.uk/write-business-plan
Setting Up Shop: The Practicalities
When you set up on your own, it's not quite as simple as putting an advert in the local paper and waiting for the phone to ring. There are certain legal and practical considerations that you need to adhere to.
---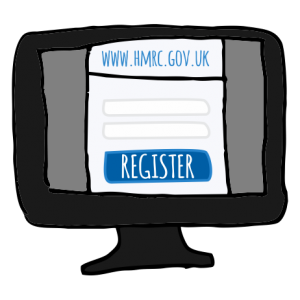 You must register as self-employed with HM Customs and Revenue: https://www.hmrc.gov.uk
This will inform the relevant authorities that you will be paying your own tax from now and not through an employers PAYE scheme.
The page you'll need to find is here: https://www.gov.uk/set-up-sole-trader/register
---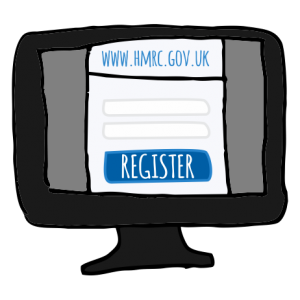 If you're setting up a limited company then this in turn must be registered with Companies House to make it official: www.companieshouse.gov.uk.
It costs about £15 to register your company online and applications are approved within 24 hours. Or you can do it the old-fashioned way and post it, costing £40 and being approved within eight to ten days.
---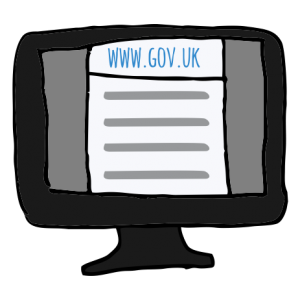 For more advice on what is required of you legally, you can learn more here: www.gov.uk/register-a-company-online.
Money Matters:
Looking After Your Bottom Line
Funding
Of course, sooner or later money comes into it. Setting up your own enterprise costs money. But if you haven't got the backing in place, there are some funding options available to you. Companies like startuploans.co.uk specialise in funding for new businesses offering something a little different.
You can also try crowdfunding, which works on the principle of many people making small investments in return for shares and future rewards.
Insurance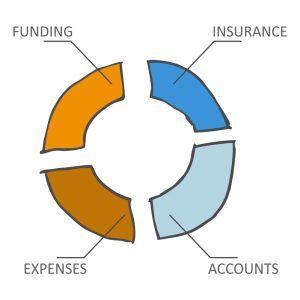 Being in the trades, you should probably already know the importance of insurance. When it's your own company, this becomes even more important, as not having it can be the difference between success and failure.Find out what you need and where to get it here: startups.co.uk/ starting-a-business-fromhome- what-insurance-do-you-need/
Expenses
If you're basing the business from home, you may need to inform your mortgage lender or landlord. But remember that there are tax benefits to having a home office, meaning you can claim back a portion of your heating, power and expenses when filing your taxes. Find out more here: https://www.planningportal.gov.uk/permission/ commonprojects/workingfromhome/
Accounts
You'll also need to think about how you're going to manage your finances as you go forward. The ICAEW's Business Advice Services offers a free consultation with a chartered accountant: https://find.icaew.com/pages/bas. Or you can find your own using recommendations from friends and colleagues. Having an accountant take care of your finances could save you valuable time and plenty of headaches
Regulatory bodies: Doing it by the book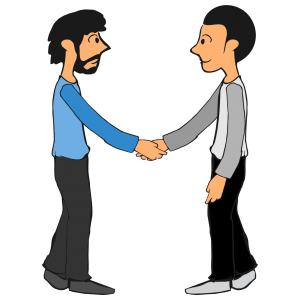 Regulatory bodies are organisations set up by the government with the responsibility of monitoring and controlling various industries and trades, in the interest of protecting consumer rights.
There are bodies for almost every trade you can think of (including the Association of Blind Piano Tuners) and being familiar with how they work and how to get in touch may be essential at many points in your career.
These regulatory bodies oversee standards, practices and working regulations for your particular trade. Fall foul of them at your peril.
You can find out more at:
https://www.britishservices.co.uk/associations.htm#listings
Building Blocks of Success: How to Find a Materials Supplier
The raw materials for your success are a good business plan, organisation and hard work. But the actual physical raw materials for doing the job need to come from a materials supplier.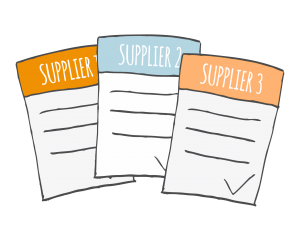 The less you pay for them, the more profit you can make.
But of course you need to be constantly aware that you are
getting good quality. Go too cheap and the quality of your work will suffer. Value is the key to good business.
Buying in bulk from wholesalers is a good idea but you will also need to consider storage costs.
You can find a list of wholesalers here: https://www.thewholesaler.co.uk/
File it away: Admin Issues
Even if you're working in hands-on industries like plumbing and carpentry, there is a certain amount of admin that comes with running any business. In order to stay on top of it, you need to:
Do your filing as and when

little and often is the key

Develop good systems

it'll save time when looking for paperwork later

use technology

hand written notes and scribbles you can't read are a thing of the past
---
| | |
| --- | --- |
| | |
| There are various online tools and programmes you can use to help you with invoicing and quoting. | Check out www.yourtradebase.com if you want to save hours on your paperwork, stay organised and win more work. |
The Next Step: How to Recruit Good People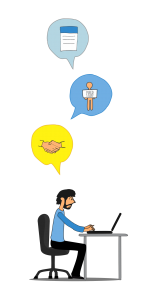 Once you're up and running and the work starts flowing in, the next step will be recruiting people to work for you. This is as important to your business as a business plan, initial capital and your determination.
Get the right people and you can make your business. Get the wrong ones and you could break it.
You can use online job platforms to find staff, including the Government's Jobmatch platform: www.gov.uk/advertise-job. Or you can advertise on online sites like www.gumtree.com.
The best way is to ask around family and friends, as at least that way you can get reliable references beforehand.
Of course, having staff comes with certain responsibilities, which it will be your duty to know. You must register as an employer with HMRC. There's a full list of obligations to be found here: www.gov.uk/employing-staff
Innovation
You've got customers, good staff and you're even making a tidy profit. It's all going in the right direction. So what can possibly go wrong?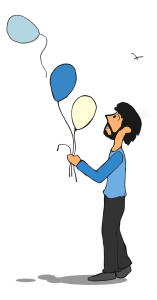 Well, fail to adapt, innovate and stay ahead of the game and you'll soon find out. All great businesses are constantly pushing in new directions. After Apple made the iPod and sold a gazillion, they didn't just sit around, patting themselves on the back thinking about how successful they were. They started designing the iPod touch, the iPhone, theiPad and sold gazillions more of them.
Find out from your customers what it is they want in terms of service and create new ways of providing it. Look into expanding, new premises, updated websites, rebranding, new technologies and try to stay one step ahead of your competition.
Find office space here:
https://www.searchofficespace.com
Learn more about online marketing here:
Simply Business Knowledge Centre, Guardian Small Business Network
and the startups.co.uk site.
So there you have it, a comprehensive look at everything you need to know and think about before you set up your new business.
The market is crowded and it's not always easy. Many start ups fail to prepare, and in doing so prepare to fail. Follow the above guide and you'll be covering all your bases, giving yourself the best chance of success. Then you'll be well on your way to living the dream and being in charge of your own destiny.