If there's one thing that keeps customers happy and jobs running smoothly, it's fast, friendly communication. It's something we really believe in – a powerful way to make a big difference.
So, today we're launching a new update that makes it quicker and easier to send and read customer messages in YourTradebase. Here's what it's all about…
All your messages in one place
Before, messages had to be linked to a specific quote, invoice or event, which meant finding that message Mrs Jones sent last month involved a fair bit of digging around.
Now, all you have to do is choose your customer, and you'll see the last five messages you sent or received. Want to see them all? No problem. Just choose 'View all messages'.
You can also search for messages by job. Go to your job summary screen and you'll find all the messages you've exchanged about that job. Easy.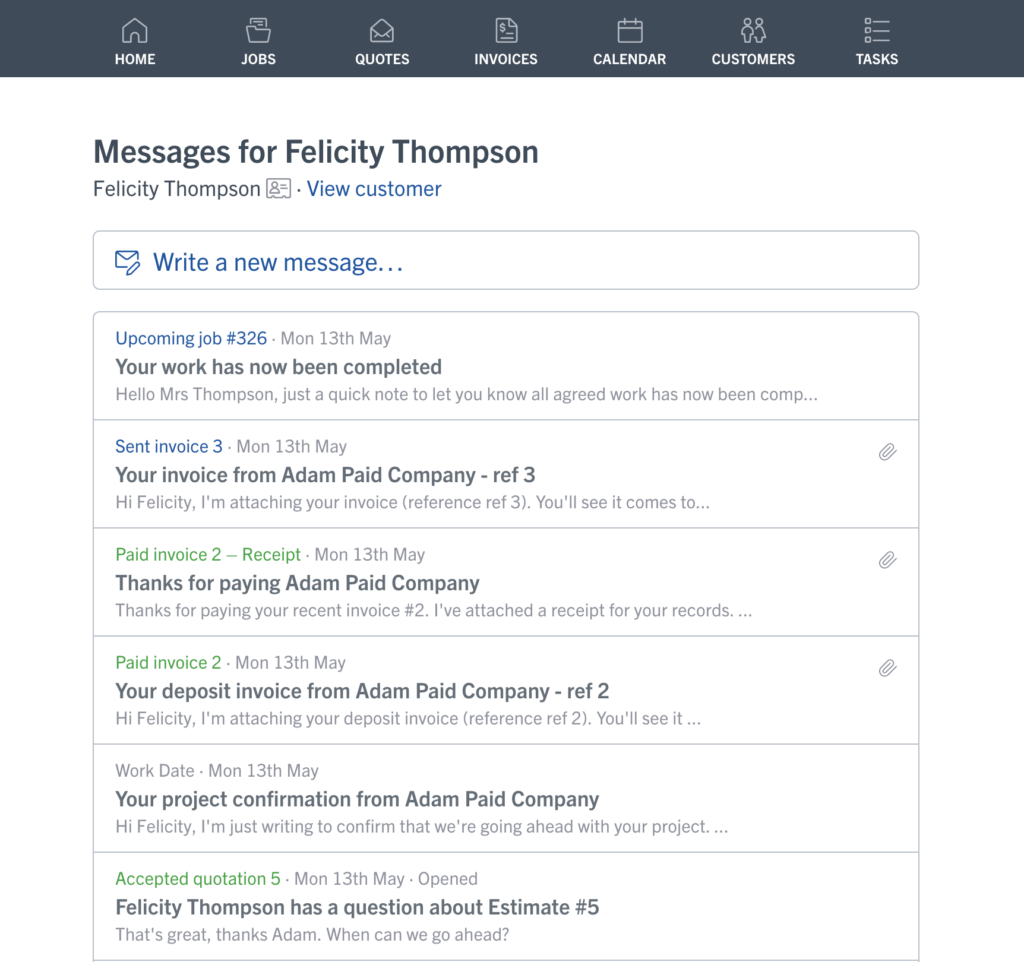 Super-simple message sending
Until now, you could only send messages to customers through quotes and invoices. That meant sending a quick update or keeping people in the loop was, well, not that straightforward. Being friendly and helpful was, in fact, a bit of a faff. So we changed it.
Now all you need to do is go to a job or customer, choose 'Send a message' and start typing. Hit send and we'll make sure it wings its way to your customer, nice and quickly.
And of course, any message you send – or receive – will show up in your messages list for that job or customer. Just where it ought to be.
This is just the beginning. We really believe in fast, friendly communication and we're working hard to make that as easy as possible, in all sorts of ways.
Stay tuned for more updates – and happy messaging!