Duplicate your paperwork with the new 'Copy' function for quotes and invoices.
To start copying your paperwork, click the 'more' button from any quote or invoice (you'll find it next to the 'edit' button), and click 'Copy'
Select who the customer of the duplicated quote or invoice is and all the paperwork details will be copied over for you.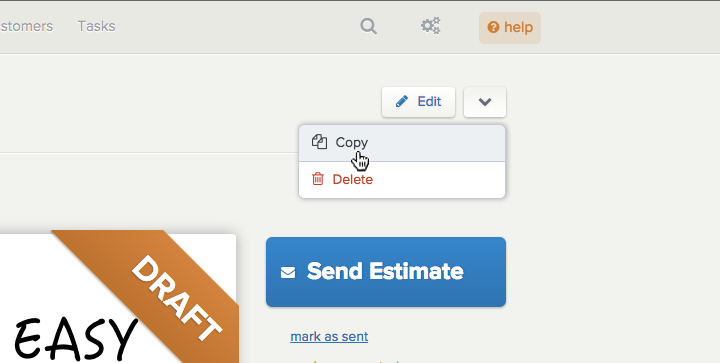 Paperwork copying is available now from YourTradebase.
Enjoying this stuff? Find it useful?
Get it straight to your inbox — easy.
We'll send you a new article as soon as it's published.
Just enter your email below.