With one nifty little update, we're making it easier to see who's doing what, at a glance – great for busy teams and frazzled gaffers everywhere…
Sometimes it's the little things that make all the difference. That's the thinking behind our latest update – the option to colour code your team members in a few quick clicks.
It only takes a minute to give everyone on your team a different colour, but it'll make your schedule so much easier to read. You'll be able to spot who's working on what, when and where, faster and with less faff than before. Here's how it works…
Visit your Settings > Manage team
Choose a team member and click 'Edit'
Choose a colour and click 'Save this team member'
Job done!
You can also choose a colour whenever you add a new team member to your account.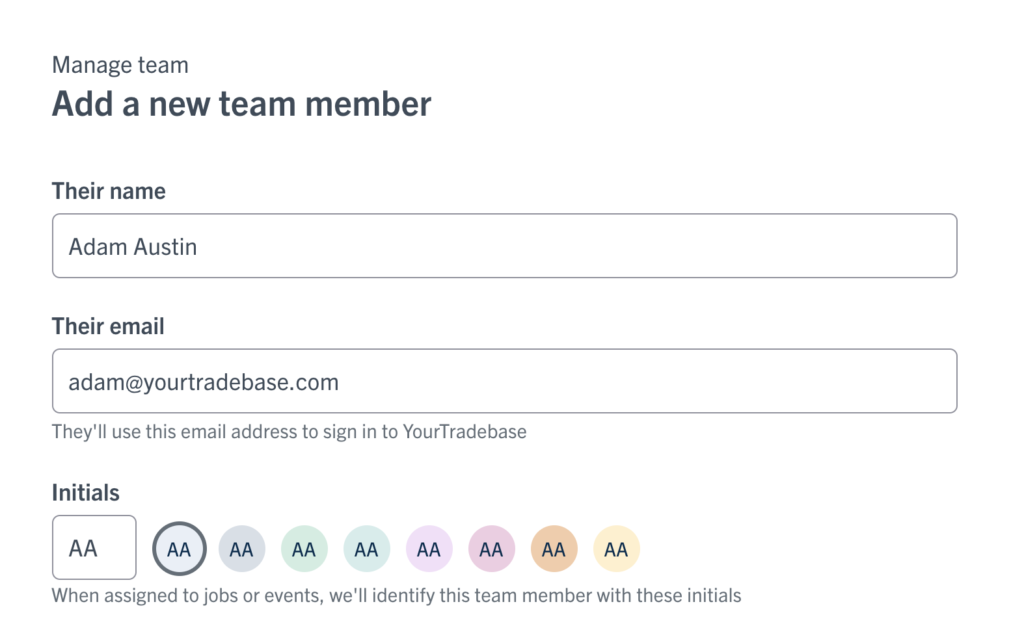 Once you're all set up, we'll automatically show your chosen colours in your schedule, just like this:

Happy colour coding!