Need to capture a scribble from your customer? Our latest update has you covered…
If you're printing job sheets to organise your day, and need to collect customer signatures when you've completed your work, then this update makes things a lot easier!
Start collecting customer signatures on your job sheets ✍️
Here's how they look: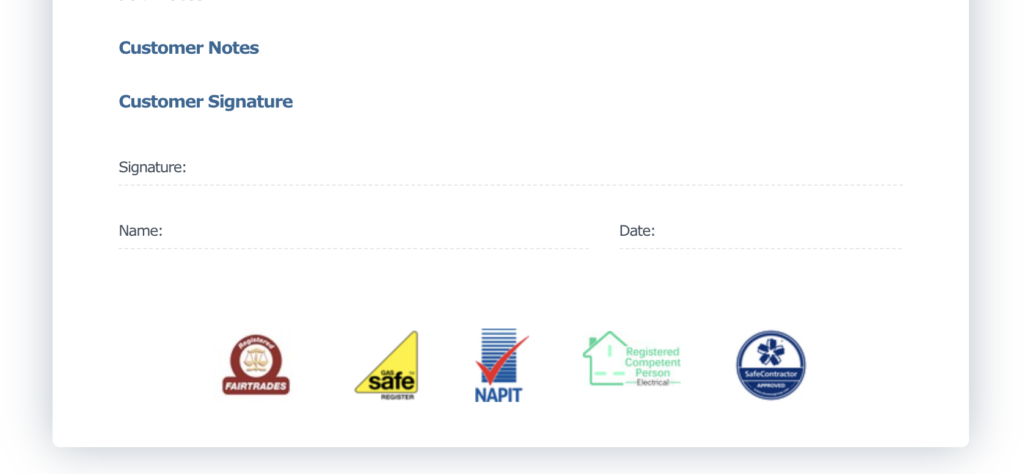 You can add customer signatures to any job sheet by visiting it, selecting Customise > Show customer signature. You'll then get a section of your job sheet ready for that scrawled signature.
Start collecting signatures today on your job sheets today!