If you have customers with an accounts department, or a specific email that invoices need to be sent to, you can now set them up to send your invoices to that email address 🎉
You can now select an Invoice to email when you create or edit a customer. We'll then use that email address when you next send them an invoice email.
That means you can choose where to email invoices for each customer!
If the "Invoice to email" isn't set, we'll just use the customer's usual email address instead.
Want to send to multiple "Email invoices to" addresses? No problem, just add as many as you need as they'll be automatically added when you send your next invoice to them.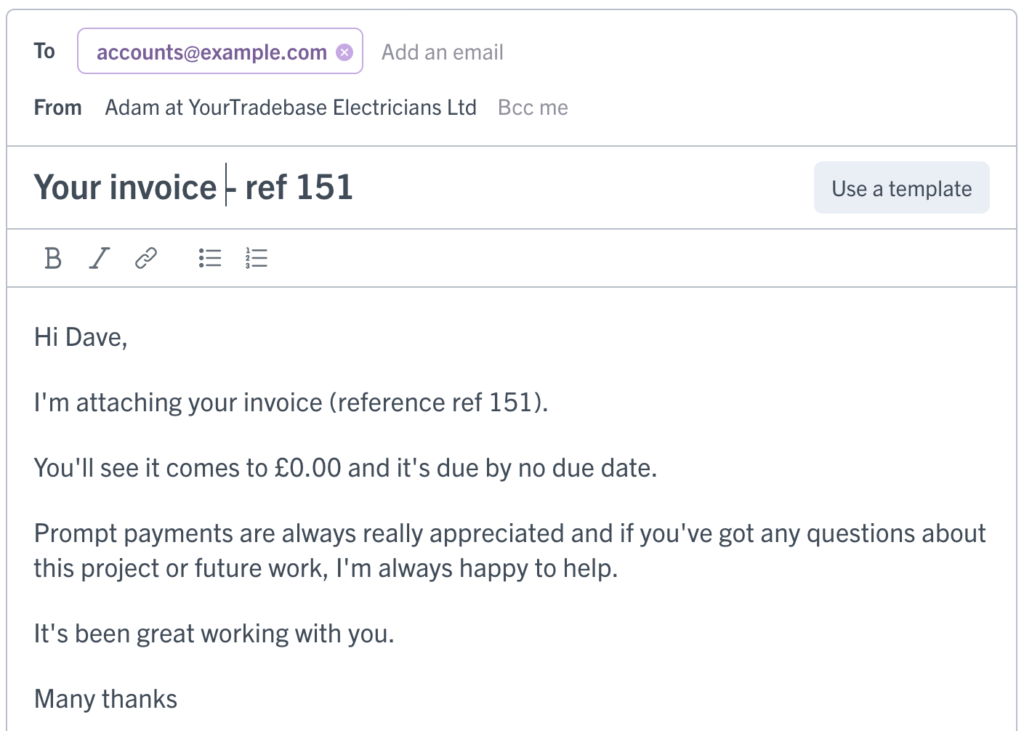 This should make sending invoices faster and simpler, and help you get back to doing your thing…
Happy invoice emailing!