Want to keep a note of how a customer heard about you, what kind of boiler they've got or when it next needs servicing? Well now you can – and it's super easy too…
A couple of weeks back we added a new feature, letting you tailor payment terms to each individual customer. Because everyone's different, right? Well, it went down a storm, so we've decided to take things a bit further and help you capture whatever extra info you want about your customers – so it's right at your fingertips when you need it.
It might be that you want to keep track of how people hear about you, so you can see whether that ad you put in the paper is earning its keep, or look after those customers who regularly recommend you.
On the other hand, maybe you'd like to see at a glance what kind of kit you've installed for people, whether it's a boiler, a bath or a brand of patio slabs. Being able to reel it off in seconds isn't just handy – it'll make your customers feel remembered, valued and in safe hands.
We've made it really quick and easy to do. And even better, you can add as much extra info as you like. Just repeat the handful of quick steps below until you're all done.
Here's how it works
Just go to Settings > Customers, click on 'Add some extra customer info' and type in the name of the info you'd like to capture, for example "Boiler type", "How they heard about us" or "Favourite biscuits". Here's that in action: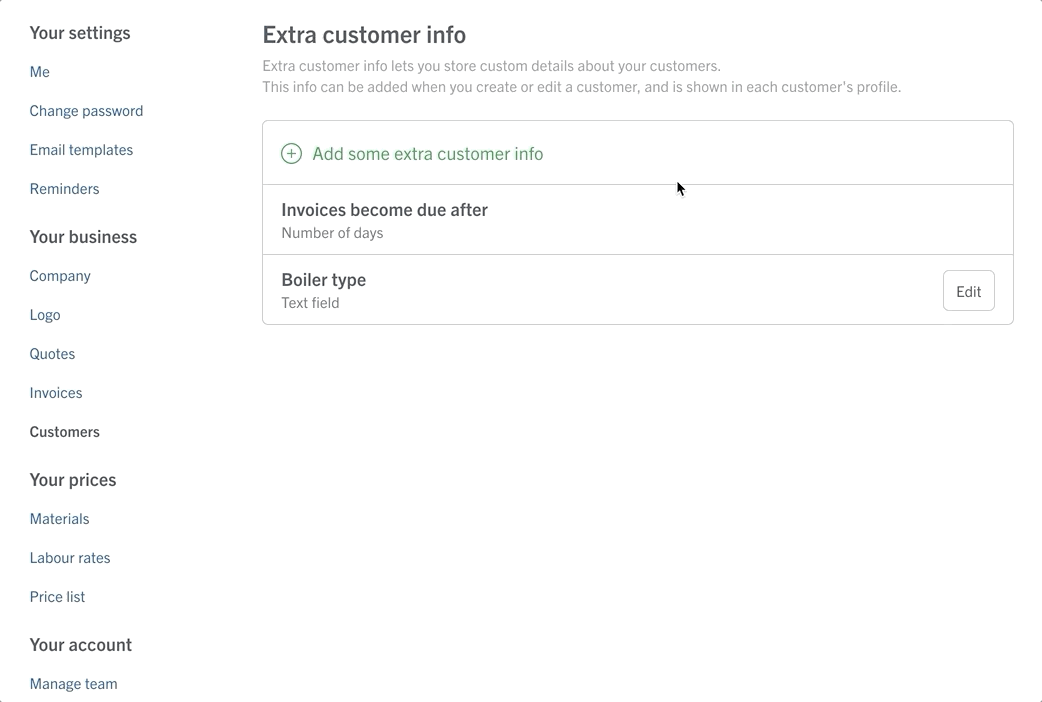 Once that's done, you'll see your new question every time you create a customer or edit an existing one.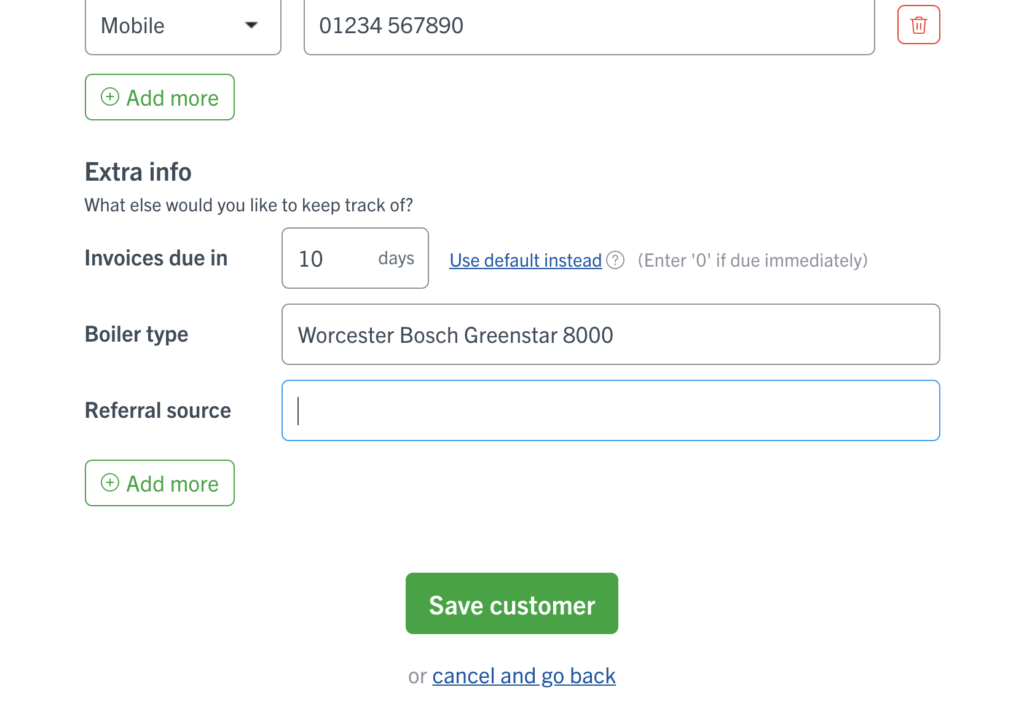 And once you've added the extra info in (Favourite biscuits? Hobnobs), you'll see it whenever you visit that customer's profile. Nifty.
So, get all the info you need, every time. And if you need any help, just shout.