YourTradebase was built with a simple vision: To make paperwork easier for trades people.
By building an easy-to-use tool to reduce admin headaches, we were sure we'd be able to help trades save time and win more work.
So we're delighted to announce a milestone that we're all very proud of…
Over £30 million worth of quotes and estimates have now been sent – and won – using YourTradebase.
We're working hard to make YTB even better – and we're confident we can help businesses win lots more work in the process!
Here's YourTradebase by-the-numbers: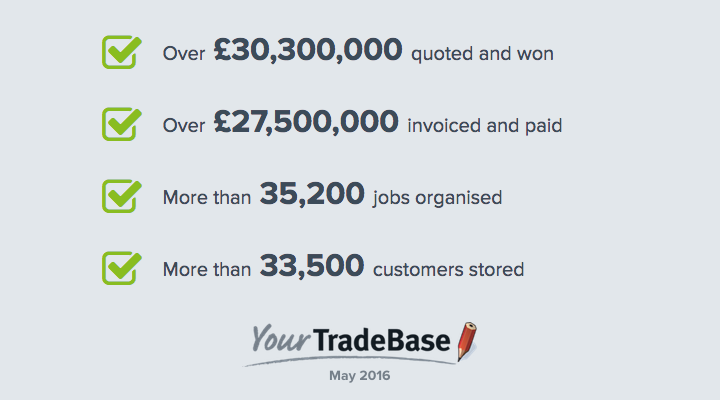 We want to say a huge thanks to our customers – and we can't wait to help you win the next £30,000,000 worth of work 😀
– The Team at YourTradebase
Enjoying this stuff? Find it useful?
Get it straight to your inbox — easy.
We'll send you a new article as soon as it's published.
Just enter your email below.