How much DOES IT COST?
Businesses spend2.5 months a yearon paperwork
This is costing businesses up to £5,657 a year
A 75% reduction in paperwork a year would save a business 39 days and £4,243
DOES PAPERWORK PREVENT BUSINESS GROWTH?
51% of small business owners believe paperwork is preventing business growth
IS PAPERWORK WORRYING BUSINESS OWNERS?
Business owners Over 55 are the most relaxed about paperwork
AGE
18 - 24
25 - 34
35 - 44
45 - 54
55 - 64
Londonbusiness owners are the most worried about paperwork preventing growth
PAPERWORK ACROSS THE COUNTRY
Business owners in WALES spend the most time on administrative paperwork with an average of 9.2 hours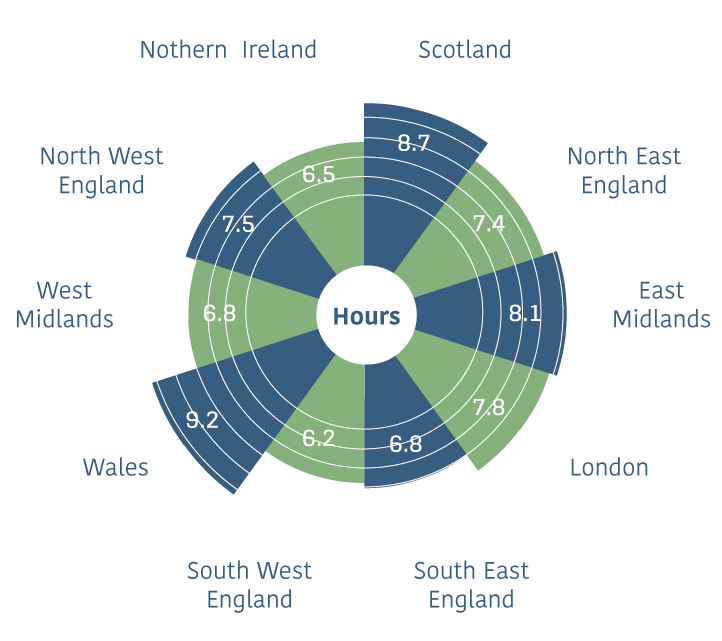 Do they believe administrative paperwork is holding the business back from growing?
AREA
Scotland
North East England
London
East Midlands
South East England
South West England
West Midlands
Wales
North West England
Nothern Ireland
WHO SPENDS THE MOST TIME ON PAPERWORK?
Womenbusiness owners spend more timeon paperwork than men
Females in London spend the most time on administrative paperwork, with an average of 8.5 hours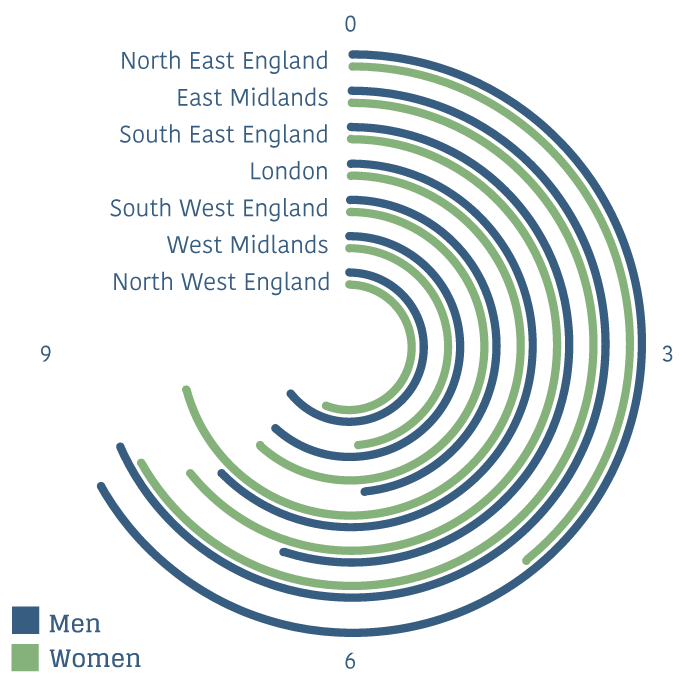 If you had more time HOW would you grow your business?
With1 day extra a week business owners would...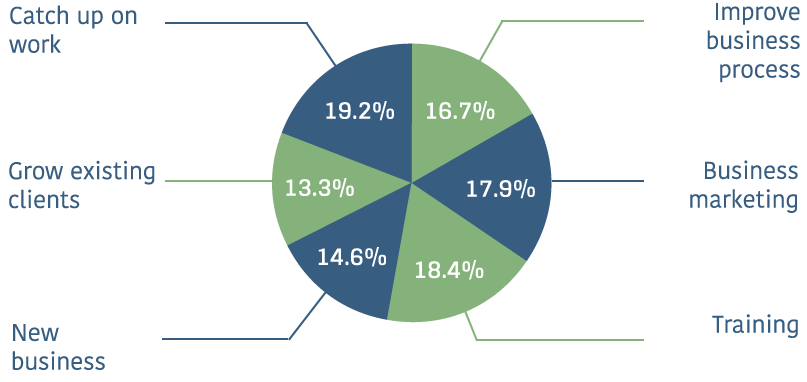 17.9% of Menwould spend time streamlining their business processes
20.7% of Women
would spend time growing their business through training
Young Entrepreneurs and mature business owners are more likely toSpend Extra Timeon training compared to mid-lifers
YOUNG ENTREPRENEURS
20% would prefer to improve their business processes
30%would rather catchup on work
Extra day to grow your business by AREA
█

Catch up on work

█

Training

█

Business Marketing

█

Streamline Business Process
North East England
London
East Midlands
South East England
South West England
West Midlands
North West England
East England
HELP TO REDUCE YOUR PAPERWORK