You can set your own default email messages in YourTradeBase.
Any default email message you set will then automatically be used when you send that email to a customer.
Change your default email message
Here's how you can setup your default email messages.
Go to Settings (the cog at the top-right of the screen) > Email templates
Choose which email message you want to update
Enter the text you want to display in your message. Hint: see below for using dynamic 'tags'
When you're done, click 'Save Settings'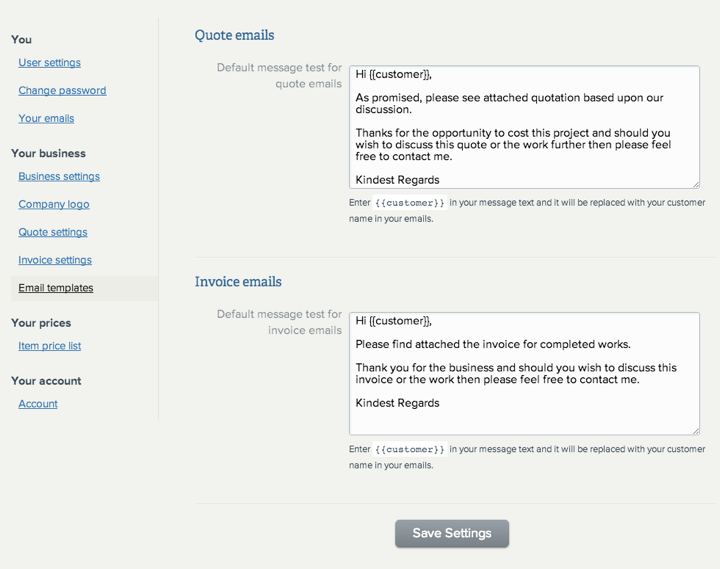 The next time you send that email, you'll see it's using the email message you set.

Using 'Tags' in email messages
Tags allow you to set paperwork specific text within your email messages.
For example, if I'm sending an invoice, I might want to use the customer's name in my email. By using the customer 'tag', YourTradeBase will automatically put the relevant customer's name into my email.
Here's how to use 'Tags'
Go to Settings (the cog at the top-right of the screen) > Email templates
The email message you're editing will list the 'tags' you can use underneath the input
Enter your chosen 'tag' exactly as it's written (e.g. with the {{ and }} characters) where you want that piece of information displayed in the text
Click Save Settings