Creating an account in YourTradeBase takes just a few minutes.
It all starts with a free unlimited 30-day trial.
All accounts are started as a free, 30-day unlimited trial.
We don't ask for your credit card, so it's a no-obligation chance for you to try YourTradeBase for yourself.
Here's how to get started:
Click the free trial button on www.yourtradebase.com (or at the top of this page)
Enter your name, company name, email address and choose a password
Click 'Get started'
That's it!
Your account will be created and you will be given the option to start customising your paperwork.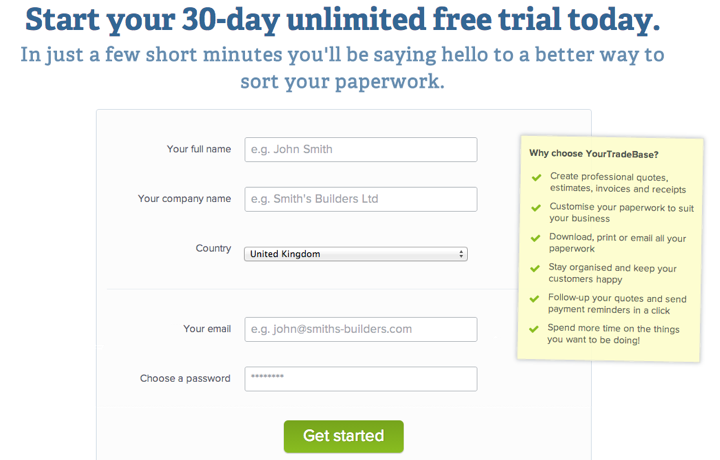 What happens after my trial?
After your trial you have two options:
Continue using YourTradeBase on our free plan with limitations
or