The new YourTradeBase is now fully equipped for even the most tech savvy of tradesmen.
In the new YourTradeBase you can access and work on your jobs anytime, anywhere.
So if you have an unexpected change in details, or materials you need to add to a job, you can instantly update and adjust online.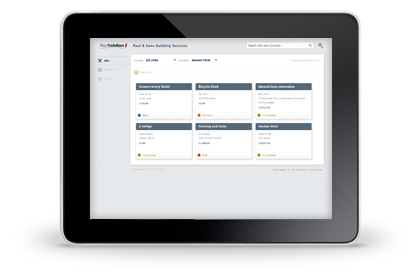 Because YourTradeBase is a web based product, and not something you have to download, it works on any smartphone or tablet. It gives you complete peace of mind, knowing that if needs be, you can access the data anywhere and deal with anything that comes up easily and efficiently. Letting you get on with the job.
The new YourTradeBase is designed to work how you work. So if you are constantly on the go, your jobs and work don't have to suffer for it!
Enjoying this stuff? Find it useful?
Get it straight to your inbox — easy.
We'll send you a new article as soon as it's published.
Just enter your email below.